Will 4K video on Netflix encourage cord cutting?
Jodi Brown, director of content, Mediacom Canada, and Duncan Stewart, director of research for Deloitte TMT, on how they expect traditional subscriptions to be impacted by OTT services developing 4K content.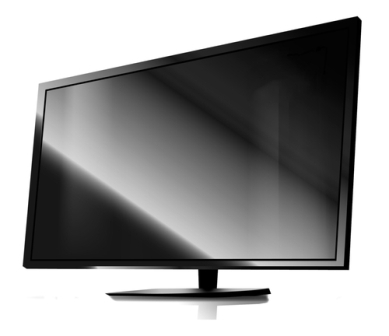 With 4K televisions making a big splash at CES last week, a report on The Verge suggests that Netflix is the entertainment industry player that stands to gain the most from the new technology. Unlike broadcasters or physical media like Blu-Ray, the thinking goes, Netflix has the capacity to quickly adapt its technology to deliver the dynamic, higher quality video format to living rooms. Plus, it is actually already developing 4K content: the second season of original series House of Cards will be available to stream in 4K and Sony will provide Netflix with 4K masters of Breaking Bad. The Verge speculates the timing could be right for Netflix to become the de facto destination for consumers for 4K content.
But is high quality video content enough to steal significant share away from Canada's traditional TV providers? Jodi Brown, director of content, Mediacom Canada, tells MiC that while Netflix's 4K content will likely help the OTT service build profile and subscribers, she doesn't believe it can offer enough content to lead to significant cord cutting due to the high cost of producing and distributing in 4K. "(It's especially true) if we consider that those early adopters who buy 4K TVs are likely higher-than-average content consumers who will not want to be limited in their choices," she says.
Research shows she could be right. Deloitte's Technology Media & Telecommunications (TMT) Predictions 2014 report released earlier this week indicates that Canadians are expected to add OTT subscriptions to existing plans at a much faster rate than they will be cancelling cable and satellite subscriptions.
Duncan Stewart, director of research for TMT, Deloitte, tells MiC that while the 4K technology is impressive, he questions whether it will convince consumers to switch because, depending on the size of the TV screen, the improvements in quality may not be discernible to the human eye. "At about 50 or 60 inches (screen size) and about 12 or 14 feet away, the human eye cannot see the difference between a 4K signal and standard HD. There is a distance at which you can tell, and for the average person, even with perfect eyes, [it would require] somewhere around a 60 or 70-inch set. If we never get 60 or 70-inch sets, we will be paying a premium for 4K TVs that is indistinguishable for the human eye."
He agrees 4K content will be a significant driver for OTT subscriptions for part of the population that's interested in paying a premium for a video quality experience – watching effects-heavy films like The Hobbit at a higher resolution and frame rate, for example – but it won't have a significant impact on the number of people paying for TV through traditional providers in his view.