How users differ across social networks: MTM
Twitter users are more likely to access social media on a smartphone and over-index on heavy sports and news consumption along with LinkedIn users.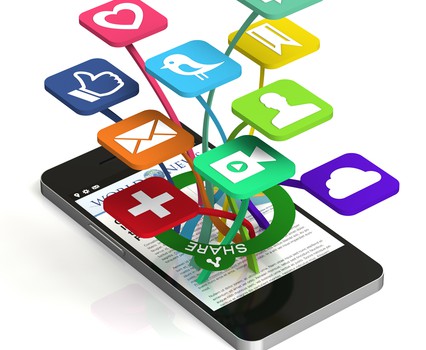 Twitter users are more likely than others to use a smartphone to do their social networking, according to recently released data from Media Technology Monitor.
The study looked primarily at four major social networks: Facebook, Twitter, LinkedIn and Pinterest. Results from the fall 2013 survey show that 84% of Twitter users used a smartphone to access social media, while only 63% of Facebook users reported doing so. LinkedIn and Pinterest users clocked in at 66% and 71% respectively. Facebook also boasts fewer tablet users, with only 35% of Facebookers reporting using a tablet to access social networks while Twitter, LinkedIn and Pinterest users all sit at about 45%.
Twitter and LinkedIn users also over-index on heavy news and sports consumption. Data from the MTM fall 2013 survey shows that  44% of LinkedIn users and 39% of Twitter users are considered heavy consumers of news content, compared to just 30% of people on average, and 39% of Twitter users and 34% of LinkedIn users are heavy consumers of sports content, compared to 29% on average. Facebook indexes just a percent below average on both categories, while Pinterest users index at 26% for heavy news consumers and 24% for heavy sports users.
According to the study, 63% of English Canadians use social networking sites. Just less than half of social network users only use one of the major social networking sites, while 34% use two, 15% use three and just 2% use all four major sites. Among self identified social network users, 2% say they don't use any of those four sites, but do use Instagram, SnapChat or some other social media site.
Data courtesy of Media Technology Monitor. Results based on the total sample of 4,009 Anglophones are accurate within plus or minus 1.5 percentage points 19 times out of 20.
Image via Shutterstock.