The Super Bowl Ad Challenge kicks off
CTV and CMA's contest is now accepting entries with one of the year's premium advertising times on the line.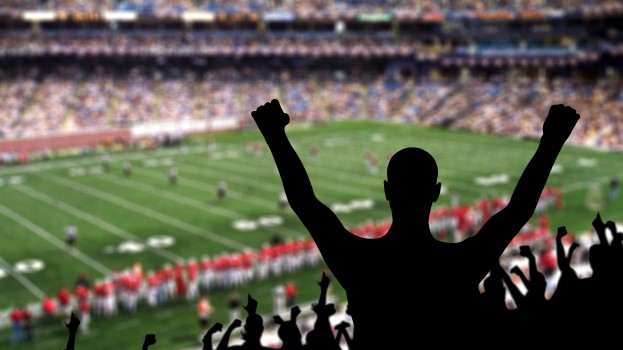 CTV has announced more details for the Super Bowl Canadian Ad Challenge it is running in partnership with the Canadian Marketing Association to give recognition to the creative talent of Canada's advertisers.
First announced during upfronts, CTV has now announced that the top five ads will each receive one 30-second timeslot during the Super Bowl pre-game show. The grand prize winner will also receive another 30-second spot during the game's broadcast, a pre-roll unit on CTV.ca and a trip for two to the Super Bowl in Arizona. The winner will be given a CMA award during a presentation for a case study the ad will be included in. Altogether, the grand prize is valued at $207,300.
Entries can be submitted for free from now until Dec. 1. on the Challenge website. The judging panel will be managed by CMA and comprised of senior executives in the marketing and advertising industry. The names of the judges will be announced in the fall.
Super Bowl XLVIII in February was the most watched television program of the last two years, earning a combined television audience of eight million viewers between CTV and RDS, with more than half the country tuning in to watch at some point.
Perry MacDonald, VP of CTV sales, tells MiC that the Super Bowl does, sometimes, present a challenge for agencies that work with international brands, as they cannot use US creative because of issues ranging from steep rights fees to the product being advertised not being available in Canada.
This fall, as part of the CRTC's Let's Talk TV hearings, Canada's media companies were asked to submit their positions on simultaneous substitution, the practice of replacing American ads with Canadian ones during simultaneous broadcasts. Of the 458 complaints received about the practice last year, 100 related to the Super Bowl, during which most of the attention is placed on American creative.
"Certainly, every year that we air the Super Bowl, there's some disappointment that [viewers] don't get to see American creative," MacDonald says. "Definitely, this is one of the reasons we wanted to do this [contest], but above all it is to showcase the creative that comes out here. It can be just as good if not better."
The challenge is meant to spark a bit of creative competitiveness within the advertising community. MacDonald says the investment into a contest like this – and advertising during the Super Bowl as a whole – may not make sense for everyone's strategy, but it is a one of a kind opportunity for those that can make it fit with their client's needs. That's a sentiment echoed by Alastair Taylor, senior VP and managing partner of strategy and insights at MEC Canada.
"The Super Bowl, as an advertising opportunity, shouldn't really be a reason for a campaign," he says. "To me, it's a great vehicle to utilize if it makes sense for your brand and for your target's behaviour. Encouraging creativity should always be applauded but it has to make sense for your brand. This is designed to bring some new advertisers into the sort of environment they couldn't normally afford. So, even if it is a little gimmicky, it benefits the industry as a whole."
Image courtesy Shutterstock