ICYMI: Facebook draws on Snapchat
In case you missed it: Facebook adds features to build its teen audience; new hires at Mode Media and m/SIX.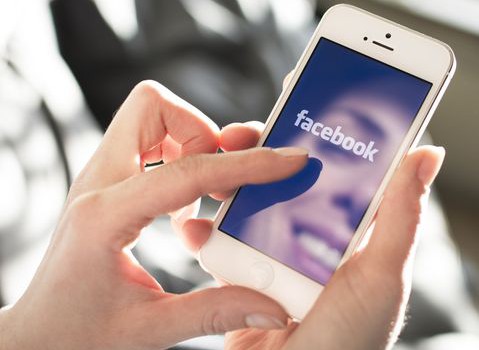 Facebook adds features for young members
Facebook has launched additional features to its photo editing space that will allow users to add stickers or scrawl across their images. The options are similar to those available on Snapchat, a company that Facebook had reportedly been keen on buying in the past. The new features are currently available for iOS phones, and are likely to be rolled out for Android users soon.
Seevibes launches new Twitter tool
Data targeting company Seevibes has launched Tailored Audience Builder, a new tool that combines high-performance targeting with Twitter Ads campaigns. The tool combines data the company has collected on Twitter over the past four years and uses it to build customized audiences for campaigns.

Mode Media hires new GM to head Toronto office
Peter Roland has joined Mode Media as GM and VP of its Toronto office. The media co is focusing on expanding its digital presence, and recently launched a consumer social platform as well, which is both a content creation and distribution platform. 
Roland was last at TC Media where he was general manager, digital sales. He is expected to further lead the company's transition to a digital video and native content company.
Ilana Nolte new president of m/SIX's North American office
The new president of media agency m/SIX is a data analytics expert. Nolte will oversee the company's operations in Toronto, Vancouver, New York, Los Angeles and Montreal. m/SIX is a GroupM-The&Partnership joint venture. Nolte is charged with leading current business as well expanding the company's presence in the region using a data-driven approach.
In past positions Nolte has worked with top brands including PepsiCo, Warner Bros, Nike and PlayStation. She has worked at Annalect, OMD, Mindshare and Ogilvy. 
"My vision is to continue to drive expertise in data analytics, partnering with the most progressive media owners and tech companies to offer the best solutions to our clients," said Nolte in a press release.
ICYMI (or, In Case You Missed It) is a new weekly wrap from MiC highlighting news from the week not picked up in the daily.
Image courtesy of Shutterstock