Google Canada hires new head of agency partnerships
Thierry Bazay is the new face of Google Canada on the agency side of the business.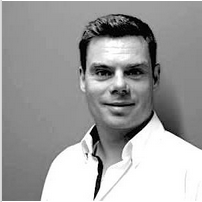 Google Canada has add a new member to its team. Thierry Bazay has joined the company's media platforms business as head of industry, agency partnerships. 
The hire is part of the company's strategy to focus on programmatic, says Jennifer Kaiser, who heads communications and public affairs at Google.
"As programmatic becomes a more prominent strategy for how agencies execute their business, Thierry will help Google's team of programmatic experts develop the scale to support those agencies on the DoubleClick platform," she says.
Bazay was most recently co-chair of the programmatic trading committee at the Interactive Advertising Bureau's Canada office. Prior to that he spent seven years at the Exchange Lab, managing agency partnerships during his last three years there.
He started his new role this week.