ICYMI: Corus rolls out everywhere apps
In case you missed it: Corus has released everywhere apps for its kids channels, The Marilyn Denis Show partners for a new family-friendly contest.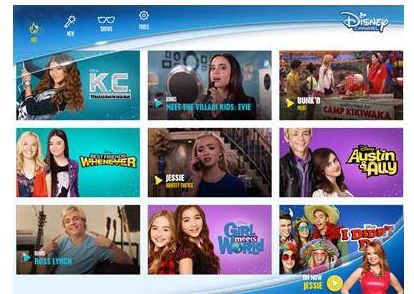 Corus rolls out everywhere apps
Corus Entertainment has released TV everywhere apps for YTV, Nickelodeon and the Disney Channel. Each of the free apps will offer live linear programming, on-demand episodes and bonus content that can be streamed on mobile devices.
The apps were built using Ottawa-based startup You.i TV's You.i Engine software. Technologies from the Platform, Adobe Primetime, Penthera, Akamai and Elemental are also supporting the apps. The apps are downloadable for free on iTunes and on Google Play for Android.
Digital Reno Agency hires new president
The Digital Reno Agency has hired James Roy as president. Formerly working as an executive producer at CBC, Roy will be responsible for accelerating the independent agency's growth.
S&E Sponsorship launches a podcast:
S&E Sponsorship has launched a podcast aimed at covering current events, trends and analysis of the sponsorship industry. The first episode covered the 2016 World Cup of Hockey, and next week's second episode will be on the sponsorship implications of the recent success of the Toronto Blue Jays.
The Marilyn Denis Show partners to look for young chefs

CTV's The Marilyn Denis Show has partnered with sponsor The Little Potato Company to search for Canada's next cooking experts. The partners have launched The Little Chef Casting Call, asking families with kids aged 8 to 13 to send in a video of their little chef cooking their best small potato recipe. Two finalists will be part of a cook-off on the show, and the winner's family will take home a round-trip vacation to Paris.