Branded content gets real (and pays for itself)
A look at who has moved beyond test-and-learn to make compelling content part of their business model.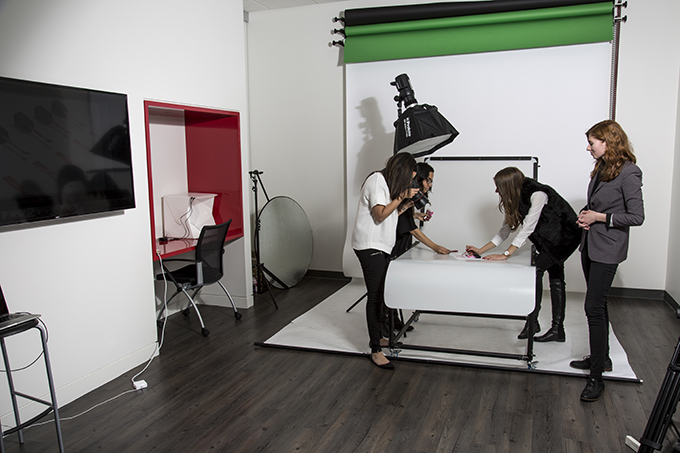 This story appears in the February/March 2016 issue of strategy.
It's been two years since Kotex bowed its acclaimed YouTube series Carmilla and three years since Volkswagen and Red Urban released their half-hour TV documentary, tracking the origins of a particularly old Beetle. Four years ago, Kokanee and Grip's The Movie Out Here hit the silver screen. And five years have passed since Loblaw, Temple Street Production and Capital C broadcast the first episode of cooking competition show Recipe to Riches.
Have we finally moved past the test-and-learn phase of branded content?
Much like the advent of social media a decade ago (and largely because of it), the branded content sphere continues to evolve rapidly. But many marketers are no longer content with throwing their (shrinking) budgets at the space for the sake of experimentation. Yes – good, compelling content can make people like your brand, but are those people going out and buying your product? What good is sinking money into something if the answer is no? Marketers expect results.
One study by Ad Age and the Custom Content Council in the U.S. found 58% of marketers polled believed their content should be measurable, yet 50% said difficulty tracking ROI remained the biggest barrier.
So how are brands justifying their spend in a space that's still struggling to pay off? For L'Oréal, not creating content meant it was missing out on obvious sales opportunities, while Marriott Hotels created an entire revenue stream out of its content studio.
The risks are similar for agencies. More players than ever are offering up their content services to marketers (BuzzFeed, New York Times, YouTubers, production companies, etc. just to name a few), so agencies, like Zulu Alpha Kilo and North Strategic, are racing to carve out their own pieces of the estimated $4.3 billion pie (according to eMarketer).
These brands are doing more than using content to build brand affinity – their content is actually making them money.
L'Oréal's influencer aspiration
Beauty videos have attracted 45 billion views on YouTube, yet branded videos only account for 2.1 billion of those views, according to a 2015 study by YouTube research firm Pixability. That's only 4% of all hits on the YouTube beauty scene.
While prominent influencers are a valuable way to reach audiences, brands aren't doing enough to carve out their own influence on the platform, says Ekaterina Dobrokhotova, consumer engagement manager at L'Oréal Canada.
"We said, 'Why aren't we creating our own influencers in that field?'" she says. Considering it's a growing category (views on beauty videos grew more than 50% between 2014 and 2015, according to Pixability), L'Oréal can't afford not to be on the platform.
This was part of the justification for opening the brand's in-house content studio in November 2015.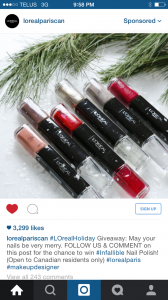 The studio, in L'Oréal's Montreal office, operates as a mini-agency within the company's eco-system, Dobrokhotova says. It retains the services of freelancers, who work for a flat, pre-determined rate, and brands can book out services to create photo and video content. (She says it considered an in-house staff model, but because the social space changes so rapidly, L'Oréal wanted flexibility when it came to the skill sets it could tap into. It also looked into hiring an agency, but found it too costly to have it turn content around quickly.)
The studio doesn't replace the traditional agency model, she says. However, it gives the L'Oréal brands more flexibility – at a lower price point – to fill their growing social channels.
"We noticed we weren't able to address a lot of the searches [happening online]," she says. "We created content because we had content planned, but we weren't creating content that people searched for."
While this didn't necessarily hurt L'Oréal brands in terms of sales compared to the competition, it meant they weren't able to capitalize on SEO opportunities that could help drive up those sales. If "how to do cat eyes" was suddenly a popular search, why wouldn't L'Oréal want to use it as an opportunity to get its liquid liner in front of viewers with a relatively simple "how to" video?
The studio currently has the capacity to create roughly 30 images and a two- to three-minute video per day. It hit capacity within the first month, she says, requiring more freelancers in 2016 to help meet demand (including a product stylist, she adds – styling Instagram photos is an art).
Because it's still early days, results have only just started to roll in.
ROI remains an important aspect the company is exploring, and one that remains a challenge.
"The market is lacking a consistent methodology in media and lacking in measurement and accountability," L'Oréal Canada CMO Stéphane Bérubé said in a 2014 interview with strategy. "Since we don't have a real sense of measurement, [we don't know] how to move into this new world of reaching the new multi-screen consumer in an efficient way and making sure that every dollar we invest brings back ROI."
As such, the studio is also acting as a testing space for ROI, says Dobrokhotova.
The goal right now is to increase engagement on each piece of content by 20%, with plans to monitor how that affects sales. Engagement can mean a number of different things: did more people like the post than the previous one? Did it lead to more clicks to the e-comm site? Did more people watch the video all the way through?
The team is carefully tracking website traffic and SEO results, as all content from the studio will be housed on brands' individual sites, which should – in theory – drive traffic and search-engine placement.
"It's obvious that how we consume media has changed," she says. "We're experimenting in having more content in various formats because we have more places where we can play with those formats. We don't want to settle on having one piece of content going to one channel and hoping that works. We have this amazing story we can spread across more platforms, so we need a way to get it out to all these platforms."
Marriott Hotels: from brand to media company
For Marriott International, the decision to invest in its content creation studio was a result of traditional advertising's decreasing effectiveness.
Nearly 87% of Americans were skipping commercials in some capacity, says David Beebe, VP of global creative and content marketing at Marriott International.
"The way brands and consumers engage has been completely flipped on its head. So why are we continuing to invest all that money in television if all those people are skipping the message?" he says.
Taking lessons from Red Bull's playbook, in 2015 the hotel conglomerate built its team of roughly 65 people, who are dedicated to creating content for various brands under the Marriott banner. By the year's end, the chain had created a TV show, The Navigator Live; two short films, The Two Bellmen (5.1 million views on YouTube, with plans for a sequel starring Freida Pinto) and French Kiss (six million views); a customizable digital magazine; and a handful of YouTube series, while also venturing into VR.
The goal of the studio is to create value for customers and would-be customers, Beebe says – whether that's through entertainment, information or problem solving. And while the brand wants to drive affinity, it also wants to use the studio to drive revenue growth.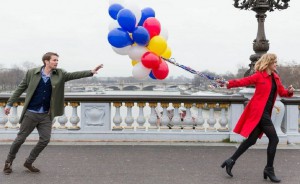 He points to French Kiss: the film, with a plot that kicks off at the Marriott Hotel Champs-Élysées in Paris, follows a romance between two people at a business conference as they traverse the city. While the film fared well online and in hotel rooms, the brand created an incentive to watch it. At the end of the flick, viewers were invited to check out a special deal, which included tours of the city sites where the film took place, as well as a special rate on a hotel room.
Within 60 days, the sales package generated more than $500,000 in room bookings at that particular hotel, Beebe says. And that doesn't account for the longer-lasting brand affinity the video itself might have generated.
In the comments sections of the video, "people said 'I understood that was an 18-minute commercial from a brand, but I watched it all the way through because they didn't talk about themselves,'" Beebe says. It has similar packages in the works for its next two planned short films.
Beebe adds that beyond sales packages, Marriott plans to derive revenue from IP licensing and distribution.
With so many content distributors on the market these days – from broadcasters hoping to populate their online portals, to digital-first subscription sites, to new players – there's a wealth of people potentially interested in buying the second-window broadcast rights to the content, or even commissioning the brand to create longer-format versions of its short-form films, he says.
While nothing has been announced yet, Marriott is already in talks to sell some of its IP, opening up a new revenue source that didn't previously exist.
"Everyone today is a media company," Beebe says. "[We] all develop content every day and are basically publishers. So we should act like it."
Zulu Alpha Kilo's relevant content play
If Zulu Alpha Kilo wanted to stay relevant to clients, it had to offer the content services of its one-year-old studio Zulubot, says Zak Mroueh, CCO and founder of Zulu Alpha Kilo.
"The changing landscape of varying budgets requires us to create different models of production," says Mroueh. "There's this new world order – there are guys who do this out of their basements, and we're competing against these folks who are nimble."
The goal for Zulubot is five-fold. First the agency creates brand content, such as short vignettes or longer-form, brand-led pieces. It also works with external content creators – such as TV producers or YouTubers – to help brands integrate into the existing programming. Zulubot is also working in original content creation, developing or licensing programming IP; acting as an in-house production studio; as well as be a live-response "news room," able to address content needs as they arise.
Mroueh is adamant there will always been a need for third-party production studios, especially for big brand campaigns, but for the smaller pieces of content, it was becoming important to streamline the process.
"It was really hard to make these jobs work from a financial perspective with various partners. We needed to find a way we could be nimble so we could create great content, affordably and quickly."
Shaam Makan, executive producer, Zulubot, points to a recent campaign for the Canadian Federation of Independent Business to support Small Business Saturdays. The series of four videos, which have collectively garnered more than 418,000 hits on YouTube, focus on small business owners and encourage audiences to support their local merchants.
Makan says the budget of the non-profit was tight, and bringing in other production partners wasn't feasible. Rather than skip the project or sacrifice production quality to make a profit, the shop created the videos through Zulubot, which allowed it to maintain a level of quality.
It's not all about finding cost savings, however, Makan says – in some cases there is an opportunity to bring in new forms of revenue. Lots of players, like TV producers, broadcasters and publishers are trying to figure out this new world of content, and Zulubot can act as a bridge with its clients, he says.
Mroueh hints at an upcoming project for a client and a major Canadian channel as a great example of this. (The contracts were still being signed at press time, so he wasn't able to provide details.) Makan says they've also been in talks for the rights of an original U.K. reality series.
"I think if agencies don't find a way to get on board and be equally nimble, then brands will go elsewhere," he says. "We realized if we don't do it, someone else will."
Another Notch in North Strategic's social arsenal
Agencies were designed to create commercials, says Ian Buck, managing director, Notch Video.
With a need for content to populate brands' ever-growing social channels, using agencies can be a costly, and a sometimes difficult proposition.
But this meant there was an opportunity to fill a need, says Mia Pearson, co-founder of parent company North Strategic.
"Lots of clients were coming to us [saying] 'we're struggling because we can't get enough content,'" she says.
The PR shop started exploring different models to create and deliver content for its clients at a reasonable price, she says. The "aha!" moment came when staff were working with a handful of freelancers to film a client project. Despite not having a suite of editing equipment, or even professional-grade cameras and lighting, the quality was perfect for digital.
North was to act as a bridge between the freelancers and the brands, helping clients connect with the right person in the right location. The agency, which operates as a separate entity than North so it can pursue its own clientele, would also act as a strategic advisor, making sure the videos fit into the broader brand strategy, as well as quality control.
Notch has since created a network of roughly 800 freelance videographers and editors across the country, able to mobilize on a moment's notice to fulfill client needs, Pearson says.
The cost of the service varies anywhere from $2,000 to $150,000 per video, Buck says.
"It's actually a bit of an issue sometimes because our costs are so much lower, it's hard for people to understand how it's going to be as good [as a commercial]," he says. "But it's just another way of creating videos."
For the recent Canadian Tire "Tested" series, the plan to create hundreds of videos of customers testing and reviewing products would have been cost-prohibitive (consider sending out a production team to the homes of hundreds of people), while user-generated films wouldn't have had the necessary video quality, Pearson says. Under Notch's model, there is no need for on-site producers, or even travel expenses at all – all the relevant camera and lighting information was dictated to the freelancers beforehand – while editing is handled centrally. The cost savings are significant, she says.
Notch has been profitable since day one, says Buck, and has helped the parent company bring in new clients (including Tim Hortons, Air Miles and Cadillac Fairview).
"It's our biggest growth area," Pearson says. "It totally differentiates us from the other agencies."