ICYMI: Changes coming to Instagram, Screen Awards ratings dip
In case you missed it: Instagram is changing its algorithm, the Canadian Screen Awards ratings dipped and Fox is getting into programmatic TV.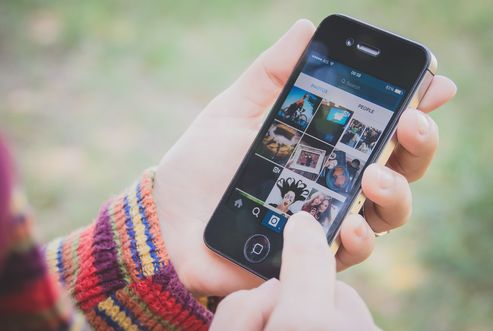 Instagram to change up its feed
Users of Instagram may notice changes soon in their feed. The Facebook-owned social media site is tweaking how it displays the order of photos and videos in the feed of users in the coming months. Rather than showing all posts in chronological order, Instagram will be displaying posts based on the likelihood the user will be interested in the content. Factors that feed into that decision include the user's relationship with the person posting and the timeliness of the post, according to a blog post on the upcoming changes.
Corus Radio station celebrates anniversary
Corus Radio Winnipeg's AM 680 is celebrating its 70th anniversary this year. The talk radio station was founded in 1946 by John Oliver Blick, a former writer and RCAF officer who raised the money needed to launch the station and staffed it with former servicemen, according to a post on the anniversary.
DAC Group adds new CFO
Digital performance marketing agency DAC Group has hired a new CFO, naming Peter Kaju to the role. Kaju will manage the company's financial operations and maintain its financial health. He comes to the company from his most recent position as co-founder and CFO for software company DisclosureNet.
Canadian Screen Awards ratings drop slightly
This year's Norm Macdonald-hosted Canadian Screen Awards saw a drop in ratings in its fourth year, losing about 20,000 overnight viewers from a year prior. The annual awards gala, held at the Sony Centre for the Performing Arts in Toronto, attracted an overnight audience of 522,000 viewers (2+) for its 8 p.m. to 10 p.m. broadcast on Sunday, according to Numeris numbers provided by the CBC.
International:
Fox getting into programmatic TV
Fox is getting into programmatic, making its national cable inventory available in a private exchange. The cable co is formalizing its data targeting and optimization into a suite of buying tools it's calling Audience Insights Manager, or AIM.
Trump campaign draws attention to effectiveness of ad spend
Donald Trump's campaign for the Republican primaries hasn't spending diddly squat on advertising, building its public face on the back of earned media instead.
Here's an illustration: Conservative Solutions PAC spent $20.3 million on anti-Trump advertising across the five states ahead of Super Tuesday. Rubio, their candidate of choice won 961,334 votes. By comparison, Donald Trump spent $4.7 million in TV advertising and won close to 3.2 million votes. The final analysis? Cost of Rubio campaign per vote: $21.112; for Trump that figure is $1.47.