CBS upfront 2016: equal parts comedy, drama
UM Canada's Julie McMillan on how Big Bang is factoring into the network's schedule, its first in 16 years without a CSI series.
By: Julie McMillan
Wednesday afternoon was the CBS upfront event held at the iconic Carnegie Hall, with an after-party on two levels of the Plaza Hotel, which included the swankiest food court I've ever been to, filled with an almost endless array of delicious appetizers and desserts.
CBS started the presentation with a montage set to the music of Frank Sinatra – not making any effort, apparently, to shatter its image as the "senior" network. Thankfully the tempo quickly stepped up with a Hamilton-inspired musical number led by the carpool karaoke king James Corden. The presentation was the most succinct of the week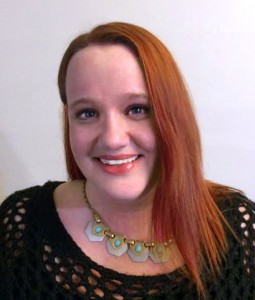 with CBS focusing on straight talk, strategy, and hit programming. CBS didn't waste any time touting its #1 position against both adults 25 to 54 and adults 18 to 49, and presented a fairly strong fall schedule that includes three new comedies and three new dramas.
CBS is hoping to make Monday night the next big comedy event with two hours of sitcoms leading into the 10 p.m. airing of Scorpion. The Big Bang Theory will once again air on Monday nights while NFL is on and will be the lead-in for the first new comedy of the season, Kevin Can Wait.
Kevin James is back on Monday nights, this time playing a retired police officer whose family responsibilities interrupt his retirement plans. James has historically been a hit for CBS and I don't expect this show to be any different. Once The Big Bang Theory moves back to Thursday nights and Kevin Can Wait will move to the 8 p.m. slot and be the lead-in for the new Matt LeBlanc comedy Man With A Plan. Joey, er, I mean Matt, is trying his luck again on network TV, this time as a contractor who learns that raising his kids is more challenging than expected when his wife goes back to work. Two Broke Girls and The Odd Couple round out the comedy block.
The Great Indoors, the last new comedy of the fall, will premier after The Big Bang Theory once it moves back to Thursday nights. It stars Joel McHale as a reporter who struggles to be a boss to a group of millennials. Given the cast, which includes Stephen Fry and Christopher "McLovin" Mintz-Plasse, I really wanted to like this show but I am not sold. The Great Indoors will lead into Mom, which will be followed by Life In Pieces.
The first new drama of the season, Bull, is perfectly placed between NCIS and NCIS New Orleans on Tuesday nights. Bull stars Michael Weatherly, who just this week made his exit from NCIS, as a prolific trial and jury consultant. Tuesday is sure to be a strong night for CBS.
The next new drama, Pure Genius, has great promise and follows the Thursday comedy block. It centers on a Silicon Valley wunderkind who starts a cutting-edge hospital; Dermot Mulroney plays the lead doctor. The last "new" drama is MacGyver, premiering on Fridays and leading into Hawaii Five-O and Blue Bloods. This reboot will focus on his younger years, but he still uses his wit and know-how to save himself and those around him (and based on the clip it will include plenty of explosions). Personally I question the casting, but predicting what will survive Friday nights is never easy.
Wednesdays remain unchanged but CBS has strengthened their Sunday night line-up, which will feature NCIS Los Angeles, Madam Secretary and Elementary.
The mid-season highlight is Training Day based on the feature film of the same name. It stars Bill Paxton as the seasoned and morally ambiguous detective paired with a young idealistic police officer.
Based on the success CBS has enjoyed the past decade, and the smart scheduling decisions, it will be of no surprise if they take the # 1 position again this fall.
This also marks the first time since 2000 that CBS will be entering a new season without a CSI-branded series on its lineup.
Julie McMillan is director, investment at UM Canada.