Alyson Gausby joins Twitter
The former AOL exec has joined the social platform as its head of research.
As part of its strategy to build up its Canadian team, Twitter Canada has hired Alyson Gausby as its head of research.
Gausby joins the social media company from AOL, where she was consumer insights lead.
Gausby joins Twitter Canada just as the company is growing its presence in the country. It has gradually been adding to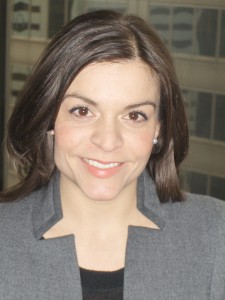 a team since its hire in early October of Ray Philipose (previously with Olive Media) as its head of growth. The company then announced its new Canadian lead, Google's Rory Capern. Shortly after taking over, Capern told MiC he planned on filling his then-fairly empty office with some strategic hires.
Gausby is one of those. In her new role she will be responsible for taking raw Twitter data and developing consumer intel for brands, while also sharing insights about the larger Canadian digital space. That works well with Twitter's strategy to set the Canadian office as a venue for testing out new products and strategies.
While at AOL, Gausby worked to develop and highlight consumers' behavioural insights. She was the force behind the company's report on the health and wellness sector. In addition to her AOL background, Gausby worked at Microsoft where she was associate director, brand and advertising research and has also worked with Ipsos in the U.K.
She started in her role on June 20.