HuffPo banks on vloggers to speak to millennial moms
As the site preps to launch a new original series centered on parenthood, it's zeroing in on a video focus to speak to millennials in a more personal way. (Pictured: new series Apparently.)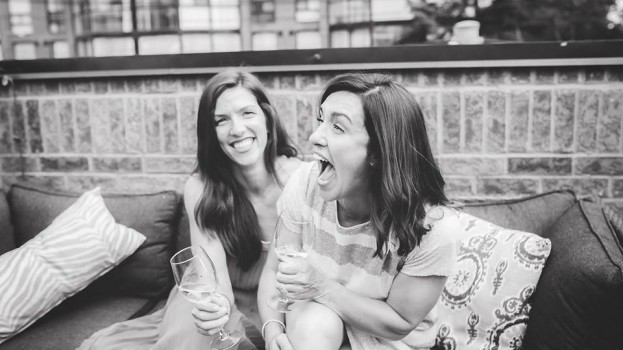 As Huffington Post Canada gears up to launch a new influencer-driven video series, it's changing the way it speaks to millennial readers and viewers.
"We've had our traditional blogger model for years, but we're now adding the vlogger model," Susan Byng, head of advertising revenue for HuffPost parent company AOL Canada told MiC.
The new series, Apparently, is not part of the new vlogger model but rather an episodic series produced by HuffPost Canada Studios. However, it is part of AOL Canada's larger strategy to reach millennials through more video content.
She said the company is actively seeking video influencers who are young mothers and can create family-friendly content, much like that featured in Apparently.
Apparently is an eight-episode, unscripted series that follows sisters, bloggers and mothers Leigh Combrink and Meg Wismer of Leighandmeg.com who take viewers inside the ins-and-outs of their family life in the GTA.
This is only the second video series by the Huffington Post to not have an official brand partner (the first, We Salute You, Byng said wasn't a likely fit for a single sponsor). While Byng said she would have loved a brand sponsor for the series, the team felt that allowing Apparently to take on a more free and natural feel will resonate better with young audiences.
"Our readers don't like to see, for example, the moms are driving Ford or using Becel Margarine if it's forced. We don't want it to look like it's a forced fit."
Instead, video ads will be run against the content and be sold on a CPM basis.
The same model is planned for HuffPost's incoming vloggers and influencers.  Byng said there is no official hard launch for the vlogging program but identified it as an ongoing, organic process.