Netflix growth undaunted by local competitors: study
Despite the low price point of the service, there's still a positive correlation between household income and subscription rates.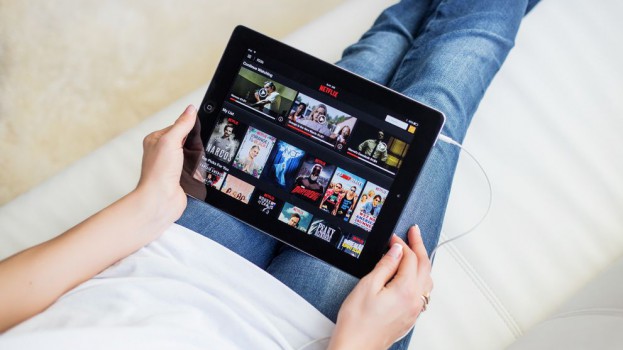 When it comes to Canada's media landscape, Netflix is no longer just a niche — nearly half of Canadian anglophones (48%) subscribe to the service, and it's not just reserved for those in the millennial age range.
That's all according to the Media Technology Monitor (MTM)'s newest survey results, which looked not only at the rate of subscription to Netflix in Canada but also into the various factors that lead to Canadians subscribing to Netflix.
The survey was deployed through phone interviews with 4,000 Anglophone Canadians over the fall.
Households identified as cell phone-only (no landline) are more likely to be subscribers, with 60% of those households subscribing. On the other hand, 42% of households that had a landline (but weren't necessarily exclusive to landlines) are subscribers.
Unsurprisingly, age was also a factor, with the 18 to 34 demographic making up the biggest group of Netflix subscribers.
Of respondents, 67% of that age group reported to subscribe to the SVOD. The next most-subscribing age group was the 35 to 49 (Gen X) group, with 55% subscribing. Boomers (50 to 64) saw a subscription rate of 37% and 20% of those over 65 subscribed.
But despite the price point of Netflix ($8 to $12 in Canada) generally being cheaper than most cable packages, price still appears to be a factor in who subscribes. The survey found a positive correlation between household income and rate of subscribing to Netflix — 33% of households with under $35,000 in annual income were members, with the percentage growing in every income bracket (73% of people with incomes of over $200,000 subscribe).
Netflix in Canada doesn't face quite as much competition as it does in the U.S. — competitors such as Hulu and Amazon Prime have not yet made their way north of the border, nor have smaller subscription services such as Fullscreen and YouTube Red. However, the MTM found that Netflix's competition in Canada — Bell Media-owned Crave and Rogers and Shaw's shomi, which closes at the end of the month — have barely made a dent in Netflix.
A total of 51% of Canadians subscribe to one or more SVOD service. But of those subscribers, 80% subscribe to only Netflix, whereas an additional 13% subscribe to Netflix along with another service (7% also subscribe to Crave TV, while 6% also reported subscriptions to shomi). Only 4% subscribed to only shomi while 3% subscribe to Crave.
Image courtesy of Shutterstock