VR spend on rise, but Canadians sticking with actual reality: study
The country's spend on all things related to virtual reality and augmented reality will grow more than 500% this year according to a new report, but it still lags behind most global regions.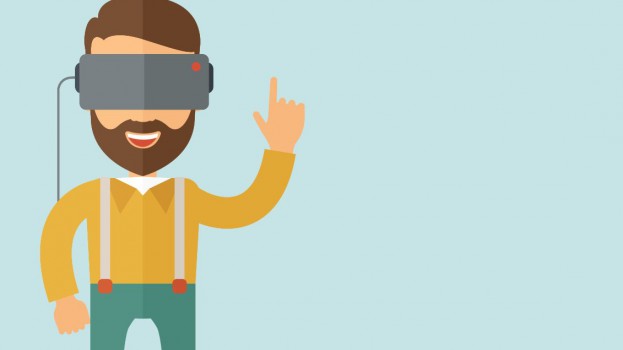 Canadians are set to majorly ramp up their spending on headsets, software, games, media and all things related to virtual and augmented reality.
According to the International Data Corporation (IDC)'s updated Augmented and Virtual Reality Spending Guide, Canada is forecast to spend $723 million on  augmented reality (AR) and virtual reality (VR) products and services in 2017 — an increase of more than 535% over last year.
But that spend still puts Canada behind most of the other major regions. In the eight regions the IDC looked at (United States, Asia/Pacific, Western Europe, Eastern Europe, the Middle East, Africa, Canada and Latin America), Canada was seventh in terms of projected spend, outpacing only Latin America. The United States is the biggest predicted spender, at $4.3 billion.
Overall, the worldwide market for both VR and AR is expected to more than double over the next year, reaching $13.9 billion in 2017 (up from $6.1 billion).
And VR spending is on an exponential rise — by 2020, the global value will increase tenfold, reaching $143 billion. Canada's VR market is predicted to reach $7.1 billion at that time.
The IDC's report noted that most of the increase will be coming from the consumer side — spending on hardware, software and services is expected to reach $6.2 billion worldwide this year. Industry spending represents the remainder of the $13.9 billion value.
Currently, the retail showcasing industry is expected to see the biggest investment in VR and AR technology ($461 million), while product development is predicted at $267 million and industrial maintenance at $249 million.
VR is predicted to outpace AR in terms of consumer growth for 2017 and 2018, which the report attributes to an uptake in games and paid content. However, after 2018, AR spending is predicted to surge ahead, as the report predicts it will find niche uses in spaces like healthcare delivery and product design.
Various Canadian advertisers have embarked on VR and AR campaigns, such as Molson partnering with Sportsnet to air six NHL games in VR, Motorola's "#differentplaysbetter" campaign, which used the technology to turn monitors into a fun house mirror, Global's promotion of two new shows in the fall of 2016 through interactive VR and AR displays and Visa's virtual costume studio during TIFF.
Image courtesy of Shutterstock