Ad safety: Isn't this the Google we created?
Sarah Ivey from Agents of Necessity on how the industry made the digital media unicorns that are now having their feet held to the fire.
By: Sarah Ivey
The latest moves by Google to assuage fears regarding brand safety have been thoughtful if not necessarily speedy. They seem sensible: limiting ad distribution to channels that top 10,000 lifetime views, and supplementing its filtering AI with human viewing.
Will advertisers come back to Google? Yes, of course they will, particularly as many advertisers and agencies didn't take the hard line in the first place. The cold hard truth is that Google and the other digital behemoth, Facebook, have become an irreplaceable part of the media plan. They have become in many ways a better delivery mechanism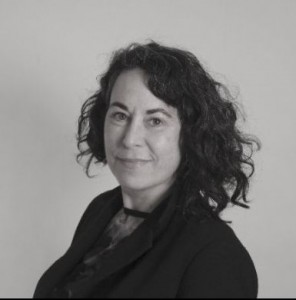 of reach than many other video options – including in some cases TV – and this is critical in the age of cord-cutting. And there simply aren't that many alternatives with that kind of firepower. Many industry pundits, including Pivotal's senior research analyst and fellow Canadian Brian Wieser, estimate that Facebook and Google account for three out of every four ad dollars spent in digital.
Are the criticisms that have come at Google and Facebook valid and fair? Should brand safety be a concern? Yes, of course. Should we be able to see metrics in the most transparent way? Duh. Is Mark Pritchard from P&G off-base in his quest for accountability in the industry? No. Of course not. Go Mark!!
What I take issue with is that we – the media/advertising/marketing complex – created the behemoths that are Google and Facebook. From an investment perspective, they have been treated like "unicorns," with large global deals mandating spend regardless of market-level needs. Negotiations have also favoured the leader in each media category, leaning into their strengths, but along the way have starved competition. There is also the complexity that arises when Google and Facebook have direct client relationships, which effectively removes the agency's teeth from negotiations.
And when it comes down to brass tacks – it's about the money. Many large advertisers are not convinced that they're seeing the ROI from digital as a medium. But again, haven't we created that as an industry? Haven't Google, Facebook, and the rest of the digital complex delivered on our expectations?
We love reach – we understand it – so paying for reach, in whatever form it takes, is mostly how negotiations are undertaken. The fact that more eyeballs for the money does not a loyal customer make wasn't in our consideration set.
When we talk about digital it's mostly in language like clicks and conversion because many advertiser's idea of digital effectiveness is a lower funnel action they can touch. Never mind that digital – time and time again – has proven to be wonderfully effective at moving "soft" metrics like brand likeability – we still focus on CPC or CPA.
And, finally, just in case you thought I wasn't going to mention it, I AM – the procurement approach to media cost, focused heavily on TV and digital, has impacted the entire market. And not for the better.
This year will be an interesting one – particularly as Snap Inc. ramps up. Snap has the advantage of learning from the experiences of Google, Facebook, and Twitter. Will they meet the same love/hate/unicorn fate as their counterparts?
It will be interesting to see whether we, as an industry have learned as well. Being clear – and aspirational – in our expectations, is surely a good start.
Sarah Ivey is the former global chief strategy officer at Initiative and also the founder of strategy consulting firm Agents of Necessity.