St. Joseph Media gets serious about events
The media company has officially established an events and experiential division, hiring Carrie Gillis at the helm.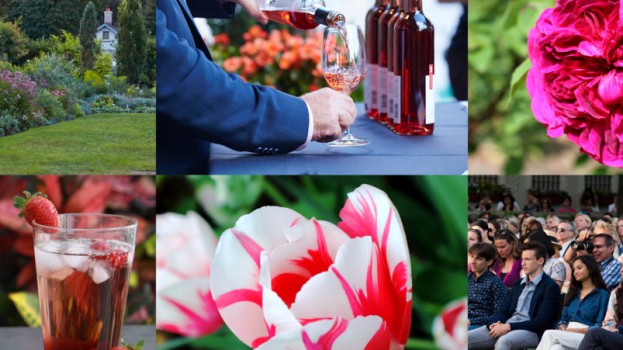 St. Joseph Media is upping its offerings to clients and sponsors with the formal introduction of a new events division.
Leading the group is Carrie Gillis, who will be joining the company as director of events and experiential, and reporting to Douglas Kelly, publisher and managing director of Strategic Content Labs at St. Joseph Media.
Gillis, who previously served as the associate publisher of Realscreen (a sister publication of MiC) and The Grid, will take the position next month. She will work closely with the company's product, editorial, marketing and sales teams to grow its events business. Kelly told MiC the division will likely start out with a two- or three-person team (with internal shuffling from St. Joseph's other sales departments), and the company will likely hire more as the events portfolio grows, but he could not offer an approximation of how large the division will be.
On top of growing its existing portfolio of events under its magazine brands, Gillis's team will focus on creating events for St. Joseph's content partners. Recent partners who have had custom editorial content produced by St. Joseph Media's content marketing arm, Strategic Content Labs include Birks, Grey Goose Vodka and Cadillac Fairview.

St. Joseph Media hosted its first event in 2010, although Kelly said events were "sporadic" for the first several years. Since then, he said, it has become a growing part of the business, and the company wants to keep them growing. Events have been running for clients, as well as for the media division's magazine titles, which include Canadian Family, Fashion, Toronto Life and Weddingbells.
Kelly said the focus on increasing the offering to clients and the role that events play within St. Joseph Media were two of the main motivations behind creating a standalone division.
"Having someone leading this business and working closely with the [magazine] titles and Strategic Content Labs will allow us to grow this business faster than simply doing it with existing staff who have other responsibilities," he said.
He added that the revenue diversification is necessary, and that building St. Joseph's events business is part of that strategy. Because St. Joseph is a private company, Kelly would not say how much revenue the events brought in for the company, however, he said it has shown positive growth over the years.
When former president Douglas Knight retired from the company last month, he told MiC that events were helpful for media companies (admitting that print ad revenue had "fallen off a cliff") because it helps to gain a more loyal, focused audience, rather than aiming for mass appeal. "You have to ask yourself, 'what's the power of what you do that the people are willing to pay for?' That leads to things like events. In a very high-tech world, people appreciate high-touch."
Kelly pointed to legacy examples like The New Yorker, which launched its The New Yorker Festival in the late 90s and has since evolved the event into a big draw for advertisers and sponsors (like this year's title sponsor Mastercard), and New York Magazine's Vulture Festival, a pop culture and media festival that has more-than-doubled in ticket sales since launching in 2014.
"If you look around at the [media] business, there's a real thirst for meaningful, direct experiences with consumers," said Kelly. "Advertisers see that, sponsors see that, the public sees that. Putting on the right event that's handled the right way that satisfies needs for everyone."
With 2017 representing Fashion's 40th anniversary Kelly said the company will likely add a number of events under that roster later this year, although nothing specific has been finalized yet.
"We see great potential in VIP parties, retail store events, anything that's appropriate around both their audience and their clients," he said. "Fashion is a big magazine in this country, and like Toronto Life, I think there's great unexplored potential in building up that business."
Pictured: St. Joseph Media's annual Toronto Life Garden Party