Big Bang is back on top: Numeris
Sheldon, Leonard and the gang came back with a vengeance after several weeks of being upstaged by big event television.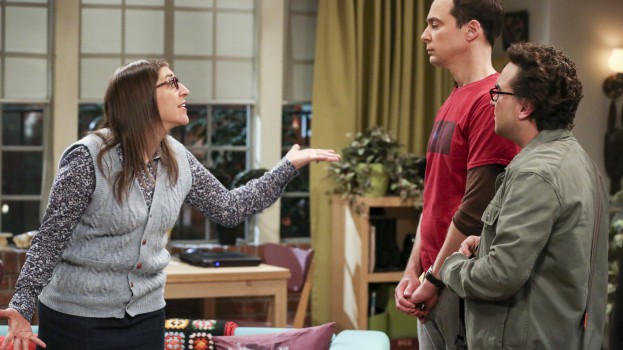 After several weeks of taking a back seat to special programming such as the Winter Olympics and the Oscars, The Big Bang Theory on CTV was back at the top of the Numeris charts. The comedy took in the highest average-minute audience of all single-night programs in Canada for the week of Mar. 5 to 11, taking in 3.37 million viewers.
Its prequel, Young Sheldon, came in second for the week, albeit not closely; the younger Sheldon Cooper pulled in an average of 2.66 million viewers.

One regular top performer, The Good Doctor, was off for the week, paving the way for three Global shows to round out the top-five: Survivor (2.16 million viewers), NCIS (2.08 million viewers) and Bull (2.01 million viewers).
The markets seemed to rally around The Big Bang Theory, with the comedy taking every measured (Anglophone) city. Young Sheldon was a runner-up in every market except Vancouver/Victoria.
In the French market, La Voix and Fugueuse continued to dominate, although both lost viewers over last week.
Canada
1. The Big Bang Theory on CTV Thursday at 8 p.m.: 3.37 million viewers
2. Young Sheldon on CTV Thursday at 8:31 p.m.: 2.66 million viewers
3. Survivor on Global Wednesday at 8 p.m.: 2.16 million viewers
4. NCIS on Global Tuesday at 8 p.m.: 2.08 million viewers
5. Bull on Global Tuesday at 9 p.m.: 2.01 million viewers
Montreal (Anglophone)
1. The Big Bang Theory on CTV Thursday at 8 p.m.: 103,000 viewers
2. Young Sheldon on CTV Thursday at 8:31 p.m.: 87,000 viewers
3. This is Us on CTV Tuesday at 9 p.m.: 72,000 viewers
4. The X-Files on CTV Wednesday at 8 p.m.: 67,000 viewers
5. Deception on CTV Sunday at 10 p.m.: 57,000 viewers
Quebec (Francophone)
1. La Voix on TVA Sunday at 7 p.m.: 1.92 million viewers
2. Fugueuse on TVA Monday at 9 p.m.: 1.62 million viewers
3. Unité 9  on SRC Tuesday at 8 p.m.: 1.54 million viewers
4. L'échappée on TVA Monday at 8 p.m.: 1.2 million viewers
5. L'heure bleue on TVA Tuesday at 9 p.m.: 1.13 million viewers
Toronto/Hamilton
1. The Big Bang Theory on CTV Thursday at 8 p.m.: 799,000 viewers
2. Young Sheldon on CTV Thursday at 8:31 p.m.: 623,000 viewers
3. Bull on Global Tuesday at 9 p.m.: 478,000 viewers
4. Survivor on Global Wednesday at 8 p.m.: 469,000 viewers
5. NCIS on Global Tuesday at 8 p.m.: 454,000 viewers
Edmonton
1. The Big Bang Theory on CTV Thursday at 9 p.m.: 135,000 viewers
2T. 9-1-1 on Global Wednesday at 10 p.m.: 87,000 viewers
2T. Young Sheldon on CTV Thursday at 8:31 p.m.: 87,000 viewers
4. NCIS: New Orleans on Global Tuesday at 8 p.m.: 84,000 viewers
5. NCIS on Global Tuesday at 9 p.m.: 83,000 viewers
Calgary
1. The Big Bang Theory on CTV Thursday at 9 p.m.: 145,000 viewers
2. Young Sheldon on CTV Thursday at 8:31 p.m.: 123,000 viewers
3. 9-1-1 on Global Wednesday at 10 p.m.: 98,000 viewers
4. Bull on Global Tuesday at 10 p.m.: 95,000 viewers
5. NCIS: New Orleans on Global Tuesday at 8 p.m.: 90,000 viewers
Vancouver/Victoria
1. The Big Bang Theory on CTV Thursday at 8 p.m.: 259,000 viewers
2. NCIS on Global Tuesday at 8 p.m.: 164,000 viewers
3. Young Sheldon on CTV Thursday at 8:31 p.m.: 161,000 viewers
4. Bull on Global Tuesday at 9 p.m.: 160,000 viewers
5. Survivor on Global Wednesday at 8 p.m.: 153,000 viewers