Pinty's extends its commitment to curling
The food brand will sponsor Sportsnet's Grand Slam of Curling for another five years.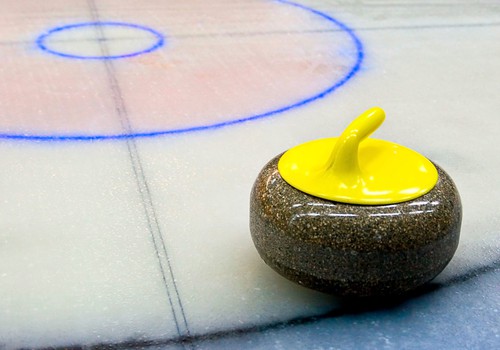 Sportsnet and Pinty's have signed a sponsorship extension which will see the CPG company remain the exclusive title sponsor of the Grand Slam of Curling until the end of the 2022-23 curling season.
Scott Moore, president of Sportsnet told MiC that when Pinty's came in as a sponsor in 2014, "the Grand Slam had fallen through some tough times" in terms of ratings. "There were some sponsors who wanted to take a 'wait and see' attitude about whether or not we could revive the tour. Pinty's stepped in, and it allowed us to expand the tour from four to seven stops, as well as raising the prize money significantly."
Since Sportsnet broadcasted its first edition of the Grand Slam in 2012, a total of 11 million Canadians have tuned in to watch an event, according to Moore.
The most recent Grand Slam event, which took place last weekend and saw the Canadian team face off against the U.S., was the most-watched Grand Slam in the last three years, with an average audience of more than 300,000. Moore compared that to a "decent regular season rating for the Raptors," and said curling has become one of Sportsnet's top-five properties.
"Curling continues to amaze me with how consistently good the audiences are, and how much the sport grows year-over-year," he said.
Beyond title sponsorship, Pinty's will bring back the Pinty's Pub, which it introduced several years ago. The pub is a private box for fans who sit at one end of the ice and consume Pinty's food. "It's become a really popular destination for fans, and it gives [Pinty's] a lot of ownership, visibility and ability to speak to fans in a different way."
Pinty's sponsorship will also extend to in-ice logos, branded rinkboards, broadcast commercial spots, on-air mention and integration across TV, radio and digital platforms.
New next year will be the Pinty's Cup, a season-long race among all competing men and women's curling teams. The teams will accumulate points according to their performance during every Grand Slam event, and the one that collects the highest total points will capture the Pinty's Cup and the winner's share of the $300,000 Rogers Bonus pool at the end of the season.
Pinty's dealt directly with Sportsnet on the sponsorship deal.