Will we be driving ads one day? DPAA summit takeaways
Plus, is programmatic OOH really programmatic? Does the distinction even matter?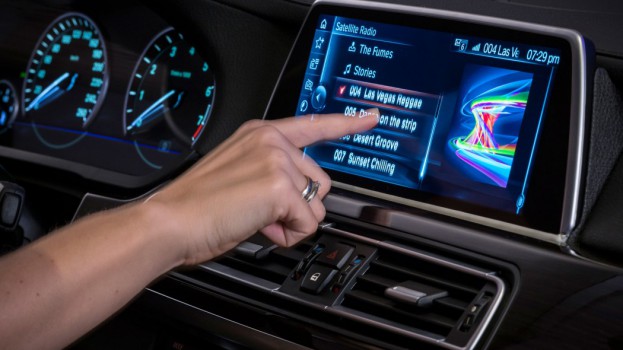 Video is everywhere – and no, not just on desktop and mobile.
The DPAA's recent Video Everywhere conference (its first in Canada) showed that video advertising, and the principles born from it, is creeping into the out-of-home ad space.
From billboards that talk to you to an ad-powered driving experience, here are some of the takeaways from the May 14 summit in Toronto, showing that we may very well already be living in the future.
Platforms are all around you
It is said that audiences drive advertising. Could this statement one day be literal?
Michael Oliver, national manager for brand communications with BMW Canada, says we're already on our way. "You're not necessarily thinking of [your car] as a communication platform," he told the crowd as he outlined how BMW is using its in-car interface to provide drivers with more convenience, working toward more "info-tainment"-type setups. While there are no ads being served through such systems yet, Oliver outlined some of the elements that are leading toward that development.
He said the data generated from driving vehicles is "astronomically large," from how much people drive, where they drive and how they interact on the road. "Data and the usage of that data is extremely important in terms of creating relevancy in the driving experience."
There's still deliberation on what the data should be used for, but Oliver said the goal is to create relevant content related to vehicle service, or possibly integrations such as Amazon pick-ups. Regardless, he said, those updates will come as the industry makes more progress toward automated driving.
Not true programmatic? Not a problem
Many digital OOH vendors have introduced programmatic models, with Campsite and  Bell Media's Astral being among those to have integrated automation and layers of data in buying. Of course, purists will argue that the way buyers secure those spots isn't true programmatic, as it still involves direct sales and doesn't serve to sell off excess inventory through targeted buys.
"In out-of-home, we don't have the same problem [as we do online]," said Anton Vassiliev, director of digital and programmatic at Astral. "We have a finite amount of space." He said that what the OOH industry calls "programmatic" is still a solid "workaround solution" that makes it easier to transact. He added, "direct buying is not going to die tomorrow."
Samantha Miller, senior planner with Havas Media, said that some of the programmatic-inspired solutions Havas has added includes dividing demographics into more specific target segments, re-targeting after exposure to OOH and geo-conquesting.
The ads have eyes
Agencies want all eyes to be on their ads. But what about eyes in their ads?
Ari Elkouby, VP and creative director for J. Walter Thompson Worldwide, told the crowd he's been tasked with creating disruptive OOH for years, from outdoor ads that dissolve in water (to promote a laundry detergent) to a billboard with a bell that rings every time a child beats cancer. One project he worked on last year was a literal head-turning billboard from Mazda, which used eye-tracking technology to measure when the ad caught someone's eye and then display the number of heads that were turned, in real time, on the billboard.
But there's value beyond the bells and whistles, said Elkouby. "Clients really see the value in campaigns that push the limits of technology." He said that technology can be used while still being "simple, clear and focused in your messaging."
In the case of Mazda, it worked because it created "passive engagement," he said. "People are busy. They have places to see, things to do, they have their heads in their phones." He said the ad was a success because it didn't force anyone into anything, and the technology allowed the client to see the payoff in real-time.