Touche on top, Havas on the rise: RECMA
This year's top four agencies was almost completely flipped from last year's list.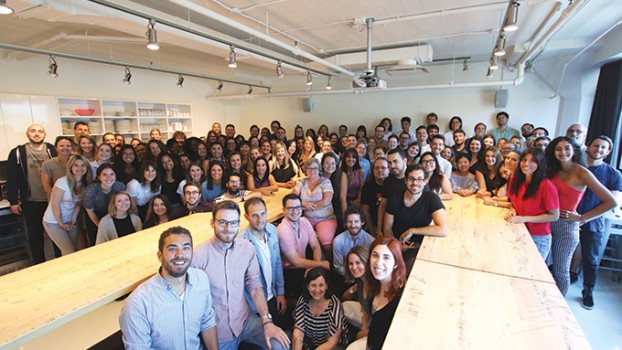 Two Omnicom Media Group agencies – Touché and OMD – currently sit at the top of the Canadian RECMA rankings for 2018.
The rankings use scores to determine both the vitality (including successful pitches, pitch participation, new business balance and more) and structure (resources, total staff, exposure of top-three clients and more) and compile those together to determine what the healthiest agencies in Canada are.
Touché came out on top overall, with a score of 10 for vitality and nine for structure. Not far behind was OMD, with a score of seven for vitality and 10 for structure.
Touché topped the list last year as well, although its structure score has improved significantly from 2017, when it only boasted a score of four in that area.
In third place was IPG Mediabrands' UM Canada (six for vitality and 10 for structure). While fourth-place finisher Cossette Media scored lower (four points) in structure, while it had the highest vitality score (11) in the top four. This marks Cossette Media's first appearance in the top four after years of what the Paris-based firm calls "great momentum."
According to RECMA, the strong performance of not only UM but also Initiative (which did not make the top four) helped IPG Mediabrands see a significant surge in this year's list.
This year's top four looks significantly different from last year, when Omnicom shop PHD took second place, followed by Wavemaker and Carat tied for third and Mindshare and m/Six rounded out the top in another tie. RECMA acknowledged that 2017 was "a challenging year" for OMD, but that its activity in 2018 saw it rise back to the top where it had been in previous years.
And, while Havas did not make the top-four agencies, RECMA took note of the agency's increasingly high profile. According to the report, Havas increased its scores this year in both vitality and structure thanks to numerous Canadian market wins and new talent recruitment. Among its key hires was media president Alex Panousis, former Starcom and Mediavest CEO.
Pictured: Touché staff