The next frontier for D2C: Television
Direct-to-consumer brands in the U.S. such as Mypillow and Peloton have increased their TV spend. Should Canadian brands follow suit?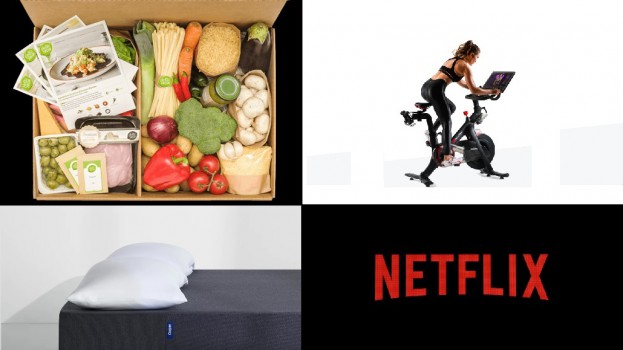 Many direct-to-consumer (D2C) brands introduced themselves to the world online, through banner ads, sponsored content and social media.
But now, D2C and digital-first brands have increasingly flocked to television – and they're finding that it works.
In the U.S., according to a report from the Video Advertising Bureau, D2C brands almost doubled their TV spend from 2016 to 2018, when the category spent US$2 billion on television.  The VAB also found that on average the brands had an 83% lift in website traffic after launching their TV campaign.
These results have prompted U.S. network NBC Universal to launch an initiative in November designed to attract this previously untapped source of ad dollars to its TV networks and websites.
Why the shift? Nathalie Dupont, director of television systems at Media Experts, says it's almost as though traditional media gives the brand a more genuine feel, something you can trust, but ultimately it's about investing in growth. "Scale is the root cause of this migration from online to TV. As the D2C brands start to mature and gain traction, it's only natural to cast a bigger net. TV has the scale needed to bring a brand's message to the masses with an average of 24.7 viewing hours spent per week [in Canada] and a 92.8 % average weekly reach for persons 2+."
D2C brands are accustomed to having a very detailed level of reporting through online channels – one that has allowed them immediate access to information. TV is not there yet, but Dupont says that the influx of new money into the TV landscape might be what pushes an evolution of sorts and helps to fuel the growing addressable TV market.
Alex Panousis, president of Havas Media, says that although there are misconceptions that fewer people, especially young people, are watching TV, the majority of people still do. In fact, digital-first brand Netflix first began advertising on television – once thought to be its enemy – in 2017. Research indeed shows that most OTT subscribers still watch and subscribe to traditional TV as well.
"The evidence suggests that we have walked away from TV too quickly. I see many CMOs rethinking the role TV plays on their results.  As digital has matured, we see daily what VC Andrew Chen calls, 'shitty clickthrough rates'. So clicking means little. TV on the other hand can be linked to digital in multiple ways to drive intent.  TV still offers a level of scale and can, with the right placement, be powerful. In some categories TV can make a massive difference."
Panousis acknowledged that right now, U.S. D2C brands are more prevalent on TV, citing Peloton and Mypillow as examples. Other brands, such as HelloFresh, Ancestry.com, and Dr. Ho, have also become TV staples. But Panousis says Canadian D2C brands need only look at the results for these brands to know that TV is more than just a viable option.
As reported on Digiday in June 2018, HelloFresh has been advertising on national TV in the U.S. since 2015 and attributes its 88% year-over-year increases in site and app visits to TV. Increasing its TV spend to US$36 million in 2017, HelloFresh garnered a 52% increase in revenue to more than US$1 billion.
Dupont believes that adding TV to the mix can be crucial for the long game, and says that Media Experts' research shows that it can deliver up to seven times more ROI than other media. "The effects of digital campaigns tend to diminish after a few weeks. I would say that the long-term ROI benefits are definitely more efficient with TV."