Initiative zeroes in on client needs with new VP
Organic growth from accounts such as Destination Canada have led the IPG shop to bring on Ryan Van Dongen.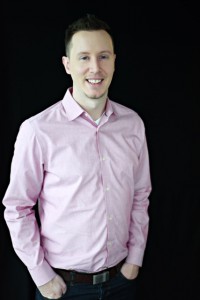 IPG Mediabrands shop Initiative has expanded its leadership team with the addition of Ryan Van Dongen.
Van Dongen will serve as VP of client advice and management, a newly created position that serves to address increasingly complex client needs and develop specific media solutions to common issues. He's no stranger to the Mediabrands family, having previously worked for UM as a director; however he has spent the last four years on the client side, managing media planning and strategy at Scotiabank.
Initiative president Helen Galanis says this mix of agency and client side was something the agency looked for. "He has that client perspective… and he has a diverse background and skill set which are critical to navigating new spaces."
Galanis says Van Dongen's hire was driven by an uptick of growth at the agency for the last two years. Wins since 2017 include Destination Canada and LG as well as global accounts such as Carlsberg, Lego and Revlon. "Equally, we're growing organically for the accounts we do have as well," Galanis told MiC. "They're entrusting us with more of their worth. The most notable is Destination Canada. We're planning their U.S. business and working across nine global markets, all out of the Toronto office."
But with that influx of business comes a need for more dedicated experts to address challenges head-on. "The fundamental tension that we focus on is the uncomfortable truth that consumers hate advertising. It's not a new phenomenon, but it's incredibly easy to ignore it in all its forms. Not just digitally. That disrupts our business model the most. Addressing it is not a simple answer, but we believe you build relevance through understanding culture. That takes a certain type of leader and media strategist."
Beyond his mandate as VP, Van Dongen will lead a portfolio of accounts and work closely with communications staff, media planners, social and analytics teams to create and deliver advanced client solutions.
Prior to his runs at Scotiabank and UM, Van Dongen worked in planning at Cossette Media.