Torstar, other pubs hedge bets on Apple News Plus
The legacy media company, as well as St. Joseph Communications, Corus Entertainment, Bell Media and others, are part of Apple's new subscription product.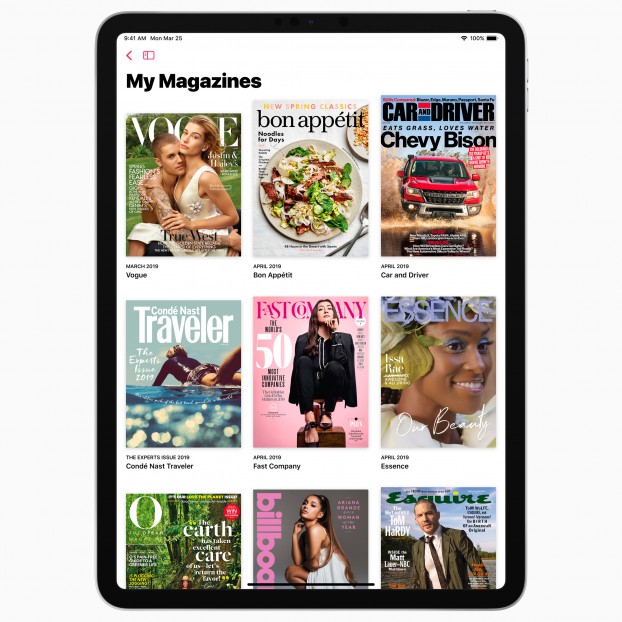 Is the newsstand of the future on a screen? A handful of Canadian publishers are hedging their bets on it.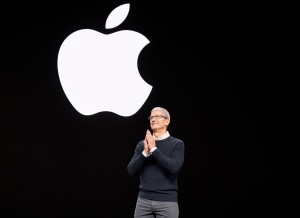 During his annual keynote address Monday the tech giant's CEO, Tim Cook, announced the new pay-per-month service, Apple News Plus, will be available both in the U.S. and Canada.
The basic Apple News app is free, while the premium  subscription service is CAD$12.99 per month in Canada and includes more than 300 magazines, newspaper and digital publishers. Among the offerings will be articles from several Canadian publications, including: Chatelaine, Hello! Canada and Maclean's (which were all recently acquired by St. Joseph Communications from Rogers Media). While a full list of Canadian news outlets on the app has not been released by Apple, execs from Corus Entertainment, Bell Media and La Presse were all quoted in a press release saying they are excited to be part of Apple News.
The Toronto Star is also on the app, and the vast majority of its original reporting will be available as part of Apple News Plus, said Torstar spokesperson Bob Hepburn shortly after the announcement Monday.
"We're doing it for a couple of reasons. First of all, we're going to be paid for our content that appears in the Apple Plus part of their news app, which is unlike what happens with some of the other tech giants that use our content without paying," Hepburn tells MiC. "Second reason is that it complements our drive to build a recurring revenue business. And third, our content from the Star will be available to millions of new readers… not just Canadians."
Hepburn would not disclose how much money the Star would be getting for their content via the Apple News Plus app, but he said beyond being paid for its content, Torstar sees being on the app as a way to extend its brand reach.
Currently, Star Digital Access, is $14.99 plus taxes a month with a one-year commitment, or $19.99 a month plus taxes with no commitment and includes full digital access to thestar.com, videos and other features. Premium access, which includes extras such as full access to WSJ.com and political coverage from iPolitics, currently costs an additional $4.99 plus taxes per month. That premium content is not part of the Apple News Plus deal, said Hepburn.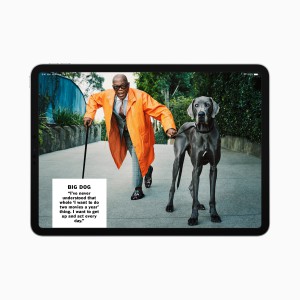 The Apple News app will still provide a feed of free articles, while the new monthly subscription service Apple News Plus will offer articles from a range of leading publications, from Esquire to Vogue to Bon Appétit. Apple News Plus subscribers will also be able to access current and past issues and individual articles from a range of leading publications.
Not putting all its eggs in one basket
The Star previously tried, and largely failed, to get readers to consume their product via tablet. Star Touch launched in September 2015 to great fanfare, but was killed less than two years later in July 2017 due to disappointing user numbers and advertiser revenue.
"It's different than Star Touch in a couple of ways. For example… the free version of Apple's news app is a proven product. It's been out there for three years it already has millions of users," said Hepburn.
The publisher learned some hard-won lessons with Star Touch, with Hepburn pointing out being on Apple News Plus is only one of multiple strategies the news publication is focused on. The Star also chose to be on the app as it's a subscription-based product, not an advertising-based product, added Hepburn. Like many other legacy print newspaper brands the Star has struggled in the Digital Age. Last month, it announced while its digital subscriptions were up its ad revenues were down in Q4. Like other legacy media companies the Star is focused on growing subscription revenues to make up for shrinking ad dollars, said Hepburn.
Last year, Apple purchased Texture, the digital magazine subscription service that was owned by four large North American media companies – Rogers Media, Condé Nast, Hearst and Meredith – and private equity company KKR. At that time the Silicon Valley tech behemoth was mum on its plans for Texture.