ICYMI: Game of Thrones sets streaming record; A new IPTV launches
Plus, CBC will bring back an old favourite.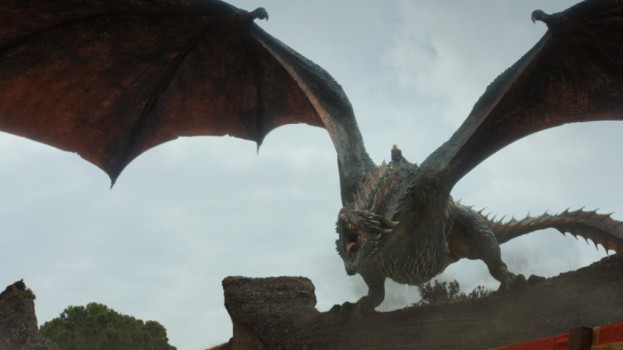 Crave gets Game of Thrones fever
The eighth and final season of HBO's Game of Thrones kicked off Sunday night with record-breaking numbers on Crave's SVOD platform and pay TV channel. According to overnight Numeris numbers provided by Bell Media, the episode attracted an AMA of 2.1 million viewers. In total, 2.9 million viewers tuned into the episode across Crave's platforms. The show's return also drove a record number of subscriber signups to Crave's SVOD service. In the week leading up to the premiere, Bell Media said the rate of subscriber additions was 1000% higher than an average week. Meanwhile, on the day of the premiere, the rate of signups was 3000% higher than an average day. It did not provide the full number of new subscribers.
TekSavvy enters the IPTV market
Internet service provider TekSavvy has teamed with its affiliate cable company, Hastings Cable Vision, to expand its IPTV service, TekSavvy TV. The service, which offers more than 100 HD channels including on-demand content from select channels, will now be available in Toronto after previously launching in Chatham, Ont., and Ottawa. The basic package starts at $20 per month, with additional theme packages (which include live sports and movies) ranging from an additional $6 to $20 per month. New customers will gain two months of free access to Corus' recently launched Adult Swim channel. TekSavvy has a current Canadian customer-base of 300,000.
CBC to bring back Battle of the Blades
Would you like to see Patrick Marleau doing a toe loop? How about Freddy Andersen land an axel? CBC is bringing back its unscripted series Battle of the Blades, which pairs figures skaters and hockey players in on-ice challenges while raising money for a charity of their choice. The eight-episode fifth season will hit airwaves this fall (date TBD). The series first aired between 2009 and 2013, averaging 1.7 million viewers in its first season. It was cancelled in 2014 following job and budgetary cuts at the CBC. No performers from either the figure skating or hockey player category have been announced, but past performers include Theo Fleury, Vladimir Malakhov, Isabelle Brasseur and Shae-Lynn Bourne. Past judges included Kurt Browning and Ron MacLean. Sponsors during the original run included ING Direct and  Mott's Clamato.