NCIS wins the week: Numeris
Drama, both scripted and unscripted, ruled the top-five this week.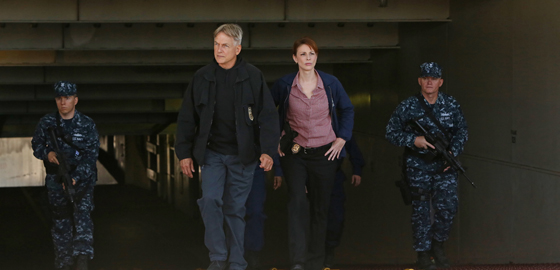 Global's long-running procedural drama NCIS proved to be the most popular among Canadian viewers for the most recent Numeris report.
The report, which covers the week of April 8 to 15, put NCIS at the top of the ratings heap, with an AMA of 2.17 million, beating out all other single-night programs.
With comedy powerhouses The Big Bang Theory and Young Sheldon on the shelf for a week, both scripted and real-life drama ruled the roost for Canadians. NCIS was followed by Global's first-season hit New Amsterdam, while long-running reality juggernaut Survivor was just behind.
The week was rounded out by two CTV cop shows, one new and one more established. The Rookie, fronted by Nathan Fillion, came in fourth, while Blue Bloods came in fifth.
Regionally, each market alternated for its top pick, with only Survivor topping more than one market (Toronto and Vancouver). Edmonton preferred The Rookie, while Calgary went for New Amsterdam, and Grey's Anatomy topped Montreal.
No surprises in the Francophone market, where reality competition show La voix once again took the top spot.
Canada (Anglophone)
1. NCIS on Global Tuesday at 8 p.m.: 2.17 million viewers
2. New Amsterdam on Global Thursday at 10 p.m.: 1.963 million viewers
3. Survivor on Global Wednesday at 8 p.m.: 1.96 million viewers
4. The Rookie on CTV Tuesday at 8 p.m.: 1.92 million viewers
5. Blue Bloods on CTV Friday at 10 p.m.: 1.79 million viewers
Quebec (Francophone)
1. La voix on TVA Sunday at 7 p.m.: 1.82 million viewers
2. La facture on SRC Thursday at 7:30 p.m.: 990,000 viewers
3. Le bon docteur on TVA Thursday at 8 p.m.: 918,000 viewers
4. Error on TVA Sunday at 9:35 p.m.: 879,000 viewers
5. Tout le monde en parle on SRC Sunday at 8 p.m.: 800,000 viewers
Montreal (Anglophone)
1. Grey's Anatomy on CTV Wednesday at 9 p.m.: 74,000 viewers
2. The Rookie on CTV Tuesday at 8 p.m.: 71,000 viewers
3. Station 19 on CTV Thursday at 9:01 p.m.: 68,000 viewers
4. Blue Bloods on CTV Friday at 10 p.m.: 61,000 viewers
5. Law & Order: SVU on CTV Thursday at 10 p.m.: 59,000 viewers
Toronto/Hamilton
1. Survivor on Global Wednesday at 8 p.m.: 479,000 viewers
2. NCIS on Global Tuesday at 8 p.m.: 377,000 viewers
3. The Rookie on CTV Thursday at 10 p.m.: 315,000 viewers
4. New Amsterdam on Global Tuesday at 10 p.m.: 313,000 viewers
5. Grey's Anatomy on CTV Wednesday at 9 p.m.: 311,000 viewers
Edmonton
1. The Rookie on CTV Tuesday at 8 p.m.: 101,000 viewers
2. NCIS on Global Tuesday at 9 p.m.: 95,000 viewers
3. Survivor on Global Wednesday at 9 p.m.: 87,000 viewers
4. Blue Bloods on CTV Friday at 8 p.m.: 72,000 viewers
5. The Curse of Oak Island on History Sunday at 10 p.m.: 70,000 viewers
Calgary
1. New Amsterdam on Global Tuesday at 8 p.m.: 123,000 viewers
2. NCIS on Global Tuesday 9 p.m.: 104,000 viewers
3. The Rookie on CTV Tuesday at 8 p.m.: 98,000 viewers
4. Station 19 on CTV Thursday at 10:01 p.m.: 95,000 viewers
5. Survivor on Global Wednesday at 9 p.m.: 94,000 viewers
Vancouver/Victoria
1.  Survivor on Global Wednesday at 8 p.m.: 223,000 viewers
2. New Amsterdam on Global Tuesday at 10 p.m.: 198,000 viewers
3. NCIS on Global Tuesday at 8 p.m.: 147,000 viewers
4. NCIS: Los Angeles on Global Sunday at 9 p.m.: 142,000 viewers
5.  MacGyver on Global Friday at 8 p.m.: 140,000 viewers