Spotted! KitchenAid mixes and matches with the CN Tower
To highlight the many colours of the iconic mixer, a high-tech campaign used real-time camera technology to change colours along with the tower.
As iconic is the CN Tower to Toronto, so too is the colourful stand mixer to the KitchenAid brand. The two are now connected in a technologically-savvy new campaign, "KitchenAid Mix'n Match."
Celebrating the appliance's 100 years on the market, the campaign plays on the brand's motto of "celebrating creativity" highlighting – literally – the 33 colours available to personalize the appliance.
Ian Simpson, creative director at Zulu Alpha Kilo, tells MiC the idea (a 2018 Carte Blanche winner) takes a simple digital image of a stand mixer and illuminates it against the backdrop of the night sky, to match the given colour of light reflecting from the CN Tower.
"It's a really sort of smart interplay of technology," he says. "Taking best practices in out-of-home… but using that technological overlay to further catch consumers' attention."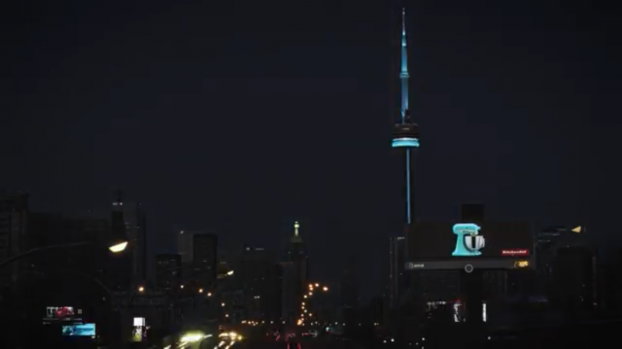 A camera set on the tower reads the colour spectrum in real time, before converting it into an XML feed and an algorithm uses the information to send instructions to Astral's digital board along the Gardiner Expressway. Depending on the evening, the colours change, and the camera is set up to find the dominant hue. "This is the first time where a piece of communication is reacting in real time to what the CN Tower is doing," Simpson says.
The campaign is timed with the stand mixer's centennial, which includes the launch of the limited edition Queen of Hearts collection, so a lot of red is expected to light up the night.
"It's one of the few counter appliances that people display," Simpson says of the stand mixer. "You pick that colour that sort of represents you and you want to show it off … which is why the colour story is interesting.
The media buy was facilitated by Cossette Media, with Bounce Studio on production.