The Globe sheds its budding cannabis publication
Material from Cannabis Professional will be rolled into Report on Business going forward.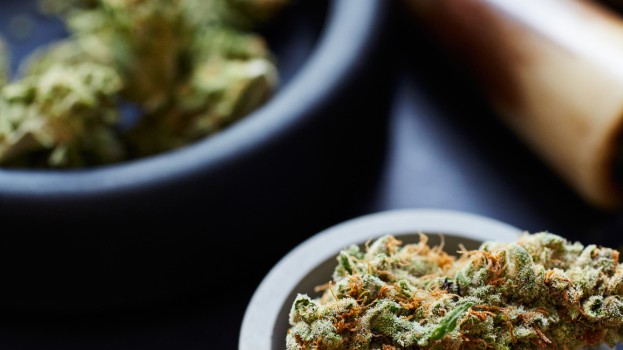 Ahead of the 2018 legalization of recreational cannabis in Canada, a number of specialized editorial publications sprung up to discuss, dissect and analyze the country's growing cannabis culture and economy.
Now, another one of those publications has folded.
The Globe and Mail's specialty digital editorial product, Cannabis Professional, will cease publishing as of Feb. 1, a representative from the company has confirmed to MiC.
The representative did not elaborate, when asked, on the company's rationale behind the discontinuation or whether or not any jobs were affected by the discontinuation. The Globe stated on its website that the specialized industry content, going forward, would be integrated into its regular coverage of the cannabis market. Report on Business will also launch a weekly cannabis-centered email newsletter in February.
Subscriptions will be terminated, but paid subscribers will receive a prorated refund by Feb. 15.
In the statement, The Globe added that it had "recently reorganized [its] newsroom" leading up to the discontinuation. In May, a voluntary buyout program was introduced at the company in an effort to save $10 million. In the eight months since that was announced, numerous employees from various departments, including editorial, have confirmed that they had taken the buyouts.
In a year-end interview with MiC, publisher and CEO Phillip Crawley said he didn't expect things to get any better after such a turbulent decade.
"I think everyone is just accustomed to the fact that disruption is the way of life," he said. "There are certain underlying trends that you believe are going to continue, and you build your business around those assumptions."
In the same interview, Crawley said the government's $600 million federal journalism fund was "limited" in what it could provide for journalism, but welcomed the government's move to tax digital giants headquartered outside of Canada, like Google and Facebook. Nevertheless, he said, The Globe will have to continue to adjust to the new reality.
It's not the first Canadian cannabis publication to fold less than 18 months after legalization. In December, media and lifestyle company Civilized was acquired by data company New Frontier Data and simultaneously saw its entire staff "temporarily" laid off with plans to re-start in 2020, although it did not respond to MiC's requests for elaboration. While Civilized was supported by advertising, both on its publication and against its affiliated experiential properties like the 420 Games, Cannabis Professional was funded entirely by subscriptions (which cost $2,000 per year).
Still standing is Postmedia's The Growth-Op, a digital news site supported mainly by display advertising.