Taking the reins in a time of crisis
Just as Canada was locking down, Carat's Alexandra Panousis was settling into the corner (home) office. How does an agency leader establish trust from a distance – and during turbulence?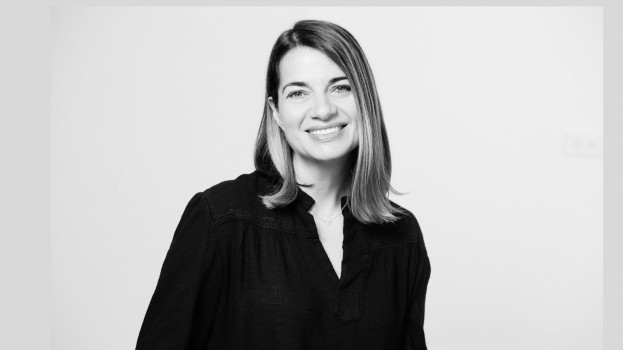 Working during the pandemic work-from-home mandate has been quite a challenge for most people, regardless of their industry or position.
For Alex Panousis, the added twist is that she began her new job as CEO of Carat Canada during the pandemic. Now, less than 20 days into the new role, she has had to be quick on Zoom and act, perhaps, with more velocity than she would have in person.
She joins the agency after three years leading media at Havas Canada. Prior to that, she'd spent a decade in the top post at Starcom, and has also held senior roles at PHD, Postmedia and CBC. Now at Carat, she's managing a Canadian team of more than 150 employees who manage accounts for the likes of IKEA, numerous aspects of P&G and Steam Whistle.
"It is hard not being able to truly see people, but there is a sense of authenticity about taking a meeting in a sweatshirt with no makeup on," she says – an idea that seems lighthearted, but she says there is something truly special about the more intimate communication style.
"As a new leader, I am juggling to understand, build trust and connection and take the reins. So, people will get to know me in a sweatshirt and without makeup and hopefully that builds a connection – and a code of secrecy – that will bond us for life."
But beyond the aesthetics, Panousis says that COVID-19 offers new priorities and challenges for the business – changes in spend, changes in POV, channel mix, consumer behaviour, media attention and value.
Right now, Carat is helping clients manage their investments, their growth, their communication strategies and to lay a foundation for the future.
The current situation is unprecedented and challenging, but also a learning experience, she says. Some of what Panousis has learned is to try to use this time to make a difference. Contribute what you can – small things and large things all matter.  "There are few answers today that are black or white. We are living in grey."
One of the most difficult aspects of agency leadership is having to plan for a future – and even a present – where there are so many unknowns. Panousis says this is where the agency brass need to get comfortable with risk when it comes to serving as counsel for their clients.
"Leaders have to take a leap here, not wait for all the data, all the facts. We need to jump in and offer a view and help. I work with a bunch of people that are doing that."
And Panousis acknowledges that there may be difficult decisions that have to be made during the coming months – that's this moment's reality, she says. She's focused on the positive and about moving forward, even if times are likely to get tough.
"Leading a new culture is about two things: understanding how to get the best out of people and inspiring the path forward," she says. "Our industry is about adding value to our clients business. Today that is more important than ever before… Canadian media has a lot to be proud of."
She says supporting Canadian media is a value she'd like to see other agencies stand by during this time, as well as supporting NABS and "contributing to our advertising community [the] best we can."
She adds, "This is a time when clients will lean on agencies and people will lean on leaders. I am an immigrant who learned to use grit as a competitive advantage at a young age. It serves me well today… So, while this is not the world's best moment, for me, I count my blessings and try to rally my expertise and heart to help make the best decisions for our people and clients."