Corus creates first social series on Pinterest
The series is part of an effort to build brand love with Slice's millennial female audience.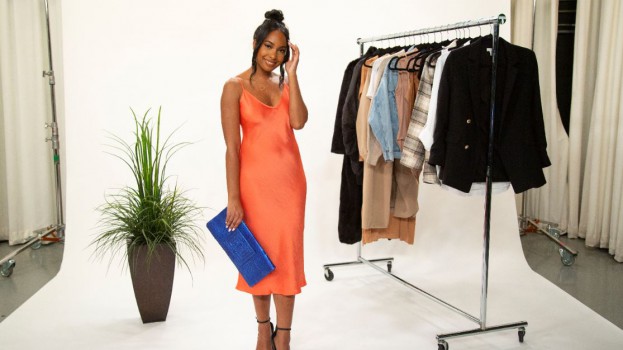 So.Da, the social and digital content agency by Corus Entertainment, is launching a new mid-form series on social media, this time focused on inclusive fashion and beauty.
It's also experimenting with a new platform: Pinterest.
Made You Look is brought to audiences by Corus' female-focused specialty network, Slice. The first episode of the series was released April 23. New episodes will be produced on monthly basis (third Wednesday of every month). It will be released to Slice's website, as well as being integrated with the network's Pinterest profile, which will also host associated pins for every episode, linking viewers to the products and pieces used in each episode. Made You Look is hosted by veteran Canadian TV personality Tracey Moore.
Dervla Kelly, SVP of marketing and So.Da at Corus, says the department has ramped up its focus on Pinterest over the past year as it's witnessed more people flock to the platform and has come to understand more about its impact on the consumer purchase funnel.
"Pinterest approached us knowing the strength of our lifestyle brands," Kelly tells MiC. She adds that Pinterest is looking to incorporate more videos into the platform, which is part of why it first brought the proposal to So.Da, given its history with social video on Twitter and Facebook.
The main purpose of this series, says Kelly, is to support the growth of Slice's millennial audience. As such, it won't pursue brand partnerships or make the associated Pins shoppable, but there are definite plans to integrate a shoppable component. Future seasons of the show will be explicitly sponsor-friendly.
Additionally, says Kelly, it's exploring roll-outs for series from Food Network Canada and HGTV.
The younger Slice audience, says Kelly, is "consuming a ton of beauty and fashion content across our platforms."