Scott Stewart on adjusting to a new role in a lockdown
Scott Stewart on the shift toward empathy, being multi-disciplinary and finding balance.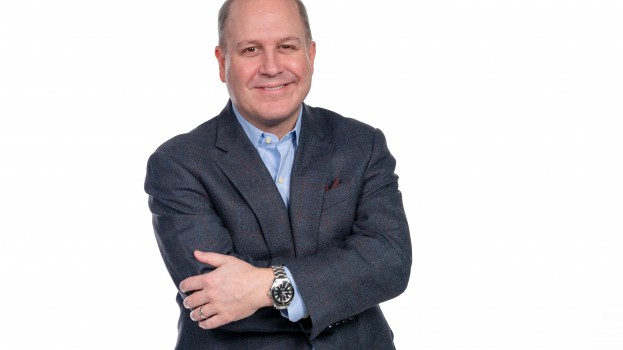 Scott Stewart, a veteran strategist, started as president of VMC Media Group in late January and was just hitting his stride when he received the weekend call to start shutting down the agency's office.
Within 48 hours, staff members were equipped to work from home.
"I was surprised by how quickly we were able to react, how quickly everybody adapted to the new working reality. We didn't miss a beat. It was business as usual. It was phone calls as usual. Maybe that speaks to technology, maybe that speaks to the fact that we had a plan."
Prior to that he had spent a lot of time with agency CEO John Marraffino, which helped him get focused quickly and integrated into the operations, the client lists and to get an understanding of the business as well as he could in that period of time.
But Stewart still hadn't gotten a chance to meet all of the agency's clients. Now, he's relying on technology to help him get to know his clients as well as his new colleagues.
"You have to adapt to over-communicating with your colleagues," says Stewart. "We get the agency together on a conference call twice a week and I keep in touch with my CEO twice a week. With all the individual teams, we meet once a week. If I've learned anything about communication, it's to keep it to 30 minutes or less. You cannot book one-hour meetings. Try to do your business in 20 minutes."
While technology has enabled a lot of connections, Stewart is missing the in-person interaction, both with internal and external contacts.
"I take the mentorship side of things very seriously but, I also realize it's the new reality and I'm doing my best to make that work. You have to be empathetic with everybody you're communicating with right now. Put a lot more focus on active listening and make sure people feel like you hear them, that you see them and what they say matters."
But one thing that he says the pandemic has hyper-accelerated is the emphasis on empathy with clients. "There's a real humility and solidarity and the need to stand firm together. At the very least we all understand each other a bit more."
For clients, Stewart says every single one's business has been uniquely affected. "We have clients who have benefited and clients who have taken pause," he says. "There are so many variables to contend with that we've looked at each business challenge as requiring a discrete solution and have been hyper-focused on customization and aligning strategy to a very specific outcome."
It's required a lot of learning on the go in order to understand the direct impact of current consumer behaviour modifications. VMC has been working with its key research partners and put more emphasis on collecting performance data to create better modelling to move through the summer and fall. "At this point however, I think it's fair to say that we are still trying to determine the best sources of truth we will be using to evaluate our media planning decisions and what the overall impact will be to current industry measurement and the currencies we will be using to buy media against."
While remote working is not his preferred way of doing business, Stewart is seeing a level of camaraderie and a sense that we're all in it together. "People are making time for group conference calls to have a laugh together. I think the bonds you build are a lot more authentic when fighting for your lives with each other. It brings you together."
And for clients, he says this has been an opportunity to become more engaged in aspects of the business beyond media planning and buying. For example, CEO John Marraffino has spent the last several weeks helping oversee the creative development and web design for a client campaign. Stewart says that this sort of client-centric work ethic isn't unique or unusual for the agency, but he's proud of the push that's come from the last few weeks, "even if that means stepping outside our vertical, and do whatever it takes to help our clients get their business going again."