Big Brother takes in big numbers: Numeris
The Raptors also made a splash in their hometown, but have yet to break onto the national stage.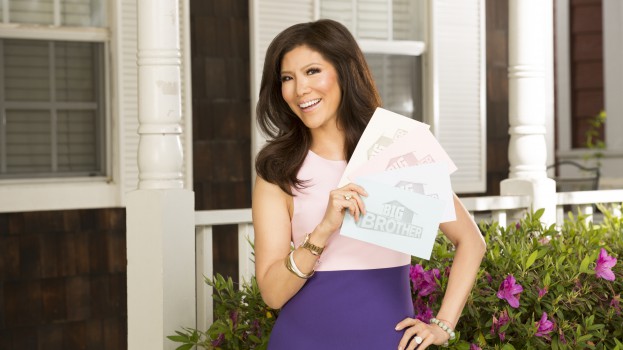 After a long summer of limited programming, reruns and a dearth of beloved staples, the return of fan favourites like Big Brother have brought viewers back in droves.
Three of the top five spots in Canada during the week ending Aug. 16 were filled with Big Brother episodes, with the top broadcast (Wednesdays) pulling in an average of 1.17 million viewers per minute. The Thursday and Sunday broadcasts also pulled in well over one million views.
America's Got Talent may have been knocked from its throne as the top show all summer, but in second place it still managed to grow its audience from last week, taking in 1.15 million (from 1.07 million). World of Dance also continued to grow with 1.06 million viewers. Prior to August, the CTV reality show had not yet cracked the one million mark, but since the big return of key programs, the halo effect has extended to other leading shows.
Although hockey pulled in big numbers last week, due to the Playoff format – broadcasting the entire week of games as one program split into 18 different slots – Sportsnet posted an average of 496,000 viewers per minute for the entire week, which included games as early as 1 p.m. and running as late as 10:45 p.m. (ET). The three Francophone broadcasts brought in an average of 846,000 viewers per minute, although that goodwill likely won't extend much further as the Canadiens failed to make it past the first round.
While the Raptors failed to crack the top-30 nationally for its exhibition games (the same likely won't be said for its first round, during which the team recorded its first-ever series sweep in franchise history), it's still a beloved hometown team. The Monday game on Sportsnet pulled in an average of 156,000 viewers in Toronto, while the Wednesday and Friday games on TSN pulled in an average of 175,000 viewers.
Canada (Anglophone)
1. Big Brother on Global Wednesday at 9 p.m.: 1.17 million viewers
2. America's Got Talent on Citytv Tuesday at 8 p.m.: 1.15 million viewers
3. World of Dance on CTV Tuesday at 10:01 p.m.: 1.062 million viewers
4. Big Brother on Global Thursday at 8 p.m.: 1.061 million viewers
5. Big Brother on Global Sunday at 10 p.m.: 1.52 million viewers
Quebec (Francophone) 
1. Un zoo pas comme les autres on TVA Monday at 7 p.m.: 560,000 viewers
2. Ninja warrior: Le parcours ultimate on TVA Tuesday at 7 p.m.: 521,000 viewers
3. Fous du BBQ on TVA Monday at 7:30 p.m.: 519,000 viewers
4. Galas comediha on SRC Monday at 8 p.m.: 480,000 viewers
5. Les rénos d'Hugo on TVA Wednesday at 7:30 p.m.: 456,000 viewers
Montreal (Anglophone)
1. America's Got Talent on Citytv Tuesday at 8 p.m.: 41,000 viewers
2. America's Got Talent on Citytv Wednesday at 8 p.m.: 39,000 viewers
3. World of Dance on CTV Tuesday at 10:01 p.m.: 33,000 viewers
4. The Big Bang Theory on CTV Monday at 8 p.m.: 26,000 viewers
5. Blue Bloods on CTV Friday at 10 p.m.: 25,000 viewers

Toronto/Hamilton
1. America's Got Talent on Citytv Tuesday at 8 p.m.: 335,000 viewers
2. America's Got Talent on Citytv Wednesday at 8 p.m.: 286,000 viewers
3. Big Brother on Global Thursday at 8 p.m.: 247,000 viewers
4. Big Brother on Global Wednesday at 9 p.m.: 239,000 viewers
5. World of Dance on CTV Tuesday at 10:01 p.m.: 230,000 viewers

Edmonton
1. Big Brother on Global Wednesday at 7 p.m.: 66,000 viewers
2. World of Dance on CTV Tuesday at 8:01 p.m.: 59,000 viewers
3. America's Got Talent on Citytv Tuesday at 9 p.m.: 52,000 viewers
4. Big Brother on Global Tuesday at 9 p.m.: 50,000 viewers
5. America's Got Talent on Citytv Wednesday at 9 p.m.: 49,000 viewers
Calgary
1. World of Dance on CTV Tuesday at 8:01 p.m.: 63,000 viewers
2. Hockey Central on Sportsnet Friday at 8:30 p.m.: 53,000 viewers
3T. World of Dance on CTV Tuesday at 8:01 p.m.: 45,000 viewers
3T. Big Brother on Global Wednesday at 7 p.m.: 45,000 viewers
5. Mary's Kitchen Crush on CTV Sunday at 7 p.m.: 41,000 viewers

Vancouver/Victoria
1. America's Got Talent on Citytv Tuesday at 8 p.m.: 161,000 viewers
2. World of Dance on CTV Tuesday at 10:01 p.m.: 146,000 viewers
3. America's Got Talent on Citytv Wednesday at 8 p.m.: 137,000 viewers
4. Big Brother on Global Thursday at 10 p.m.: 113,000 viewers
5. The Titan Games on Global Monday at 8 p.m.: 110,000 viewers