How valuable is a Canadian Super Bowl buy?
Though costs have gone up and there are numerous non-TV alternatives, the audience and prestige still provides big value.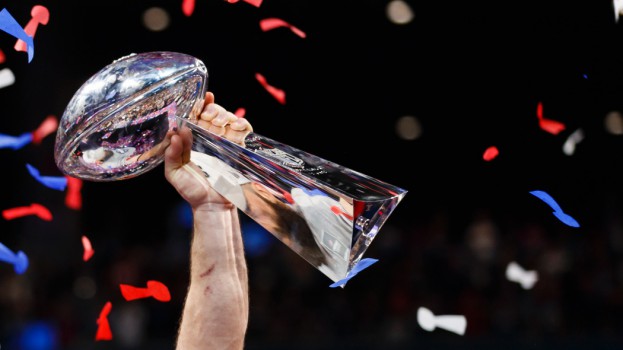 While it's still anyone's guess whether it'll be the Tampa Bay Buccaneers or Kansas City Chiefs that end up the winner at Super Bowl 55 on Feb. 7, one thing that is certain, perennially, is that the Super Bowl is going to be a ratings winner.
According to Statista, last year an average of 9.5 million Canadians watched Super Bowl 2020, with over 12 million tuning in for the halftime show.
However, Peter Vincente, VP of VMC Media, says the value of a Super Bowl buy has decreased substantially over the past few years.  The brand appeal to being associated with Super Bowl is still at a high, but there are just too many avenues that don't include a pricey TV buy that let you do so.
"2021 presents even more challenges as the COVID restrictions don't allow for parties or restaurants to be open, leaving many people watching the game at home with their family," he says. "The opportunity for channel surfing and multi-screening during the game will be higher than years past. The advertising costs haven't taken COVID into account, but consumers just don't partake in media the same way they did two years ago, thus diminishing the value."
Standard Media Index has numbers that disagree, though. Its ad market intelligence shows the average cost for a 30-second national ad during the Super Bowl last year on CTV was $197,150, representing an increase of +143% over the year before.  This dramatic increase can be attributed to the return of simultaneous substitution for the broadcast and a much larger audience watching the exclusively Canadian feed.
"This was definitely a big increase in price, but it still represents very good value when compared to the U.S. where last year the average ad cost $5 million," says Darrick Li, managing director of SMI in Canada. "Even with an audience one-tenth that of the U.S., it's a significantly lower CPM resulting in a valuable and attractive program for Canadian advertisers."
Of note for this year, SMI's forward bookings report does show investment in Super Bowl LV so far to be lower compared to the same time last year, for both Canada and the U.S. Bell has not yet publicly confirmed which brands will be appearing in this year's broadcast, but a number of advertisers typically associated with the game – such as Coca-Cola, PepsiCo and Budweiser – have confirmed they are sitting out the U.S. broadcast.
"This current pacing is not unusual as our data shows advertisers waiting longer in general to commit their spend this year, reflecting the pandemic-influenced uncertainty.  We expect both markets to approach previous levels as we near the event," says Li.
Kevin Kivi, EVP and general manager of Horizon Media, says the agency has bought inventory in this year's simulcast for "several" Canadian clients as they continue to see the value of the game as part of their overarching strategy.
"Especially at the moment in Ontario and Quebec where we are back in lockdown, there is a much greater value placed on live, tentpole events," he points out. "The Super Bowl is and will always be one of the biggest events of the broadcast calendar and with many people forced to socialize only with immediate family and loved ones, it means that there will be a greater desire for co-viewing under the one roof and for families to create their own tailgate parties or gather around to watch the Super Bowl in a way that they haven't before."
David Chong, managing director of MKTG, says a Super Bowl buy is something his agency would recommend to a Canadian advertiser, but only if they have that worthwhile, new story to tell consumers. After all, consumers have high expectations for what they see during the game's commercial breaks.
"Brands bring their 'A' game when advertising in the Super Bowl, and with such fierce competition, if a brand advertises without a new or worthwhile message, it'll easily be overlooked or worse – considered a flop," he says. "Either outcome would be a waste for such a large spend.  But if they do have the right story and there's uniquely excellent creative to elevate it, the reward can easily outweigh the risk."
Kivi says big-name events, be it the Super Bowl, a Survivor finale or the Oscars will always draw a crowd. Although some viewing of these events has trended downwards over the years, he doesn't suspect that the Super Bowl will be impacted this year.
"With a renewed focus on supporting the Canadian media economy, the ongoing simulcast puts more ad dollars back into the Canadian economy, which is good for us all. Many big-name advertisers haven't produced broadcast spots in this year's Super Bowl, given the global pandemic, but I don't see how that would prevent those same advertisers to return in the years ahead as COVID-19 starts to normalize not only in North America, but around the globe."