Super Bowl still a big performer in the ratings: Numeris
The game was the top national broadcast for the week of Feb. 1 to 7, with the audience on TSN growing.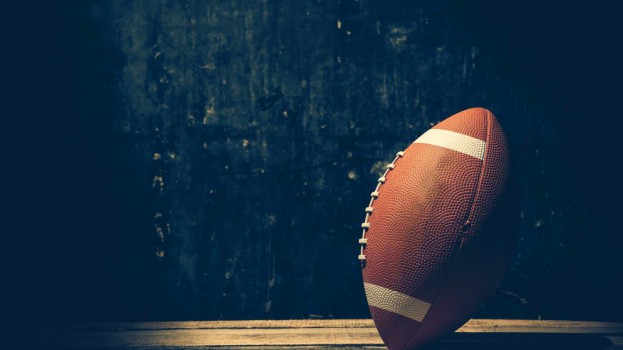 Even though the TV audience for this year's Super Bowl shrunk compared to previous years, the big game still managed to be the biggest draw for viewers across most of the country.
The game was the most-watched single night national broadcast for the week of Feb. 1 to 7, with the pre-game broadcast following in second.
Bell Media had previously reported an average audience of 8.8 million viewers across its three broadcasts on CTV, TSN and RDS in its overnight data, an average-minute audience (AMA) dip of roughly 700,000 from the year before.
However, the more comprehensive data now available from Numeris shows that the AMA for this year's broadcast on CTV was 7.77 million, only slightly behind last year's 7.9 million, while TSN's broadcast had an AMA of 1.64 million, up from 1.59 million last year. Meanwhile, RDS' Francophone broadcast drew 1.12 million viewers this year, compared to 1.67 million last year.
For French audiences in Quebec, the game didn't even manage to crack the top-five programs of the week this year. TVA's comedy Les beaux malaises 2.0 was once again the most watched Francophone program, followed by Radio-Canada's musical program En direct de l'univers and drama Toute la vie.
The Super Bowl dominated the ratings in most other cities across Canada, with CTV's broadcast and pre-game show taking the top two spots in every Anglophone market except for Edmonton, where the pre-show was fourth. TSN's broadcast also managed to take the third spot in Toronto/Hamilton and fourth in Vancouver/Victoria.
National
1. NFL – Super Bowl on CTV Sunday at 6:36 p.m.: 7.77 million
2. NFL – Super Bowl Pre-Game on CTV Sunday at 5:59 p.m.: 4.1 million
3. 9-1-1: Lone Star on CTV Monday at 9 p.m.: 2.02 million
4. 9-1-1 on Global Monday at 8 p.m.: 1.91 million
5. Blue Bloods on CTV Friday at 10 p.m.: 1.89 million
Quebec (Francophone)
1. Les beaux malaises 2.0 TVA ..W…. 20:59 21:30 1 1799
2. En direct de l'univers SRC …..S. 19:00 20:00 1 1377
3. Toute la vie SRC .T….. 20:00 21:00 1 1244
4. 5e rang SRC .T….. 21:00 22:00 1 1201
5. Les Pays d'en haut SRC M…… 21:00 22:00 1 1186
Toronto/Hamilton
1. NFL – Super Bowl on CTV Sunday at 6:36 p.m.: 1.67 million
2. NFL – Super Bowl Pre-game on CTV Sunday at 5:59 p.m.: 975,000
3. NFL – Super Bowl on TSN Sunday at 6:36 p.m.: 576,000
4. NHL – Maple Leafs Hockey on TSN Thursday at 7:00 p.m.: 521,000
5. Saturday Night Live on Global Saturday at 11:29 p.m.: 499,000
Montreal (Anglophone)
1. NFL – Super Bowl on CTV Sunday at 6:36 p.m.: 252,000
2. NFL – Super Bowl Pre-game on CTV Sunday at 5:59 p.m.: 164,000
3. 9-1-1: Lone Star on CTV Monday at 9:01 p.m.: 81,000
4. 9-1-1 on Global Monday at 8 p.m.: 65,000
5. Chicago Fire on Citytv Wednesday at 9 p.m.: 60,000
Calgary
1. NFL – Super Bowl on CTV Sunday at 4:17 p.m.: 341,000
2. NFL – Super Bowl Pre-game on CTV Sunday at 3:59 p.m.: 175,000
3. The Equalizer on Global Saturday at 8:40 p.m.: 127,000
4. 9-1-1 on Global Monday at 9:00 p.m.: 114,000
5. Hockey Night in Canada on Sportsnet Saturday at 8:00 p.m.: 96,000
Edmonton
1. NFL – Super Bowl on CTV Sunday at 4:36 p.m.: 250,000
2. Hockey Night in Canada on Sportsnet Saturday at 8:00 p.m.: 177,000
3. Oilers Hockey on Sportsnet Tuesday at 8:30 p.m.: 140,000
4. NFL – Super Bowl Pre-game on CTV Sunday at 3:59 p.m.: 111,000
5. 9-1-1: Lone Star on CTV Monday at 10 p.m.: 90,000
Vancouver/Victoria
1. NFL – Super Bowl on CTV Sunday at 3:36 p.m.: 657,000
2. NFL – Super Bowl Pre-game on CTV Sunday at 2:59 p.m.: 329,000
3. Saturday Night Live on Global Saturday at 8:29 p.m.: 191,000
4. NFL – Super Bowl on TSN Sunday at 3:36 p.m.: 187,000
5. The Equalizer on Global Saturday at 7:40 p.m.: 164,000