There's no going back: two changes transforming the industry
Lauren Richards speaks with media execs on consumption shifts and the future of work.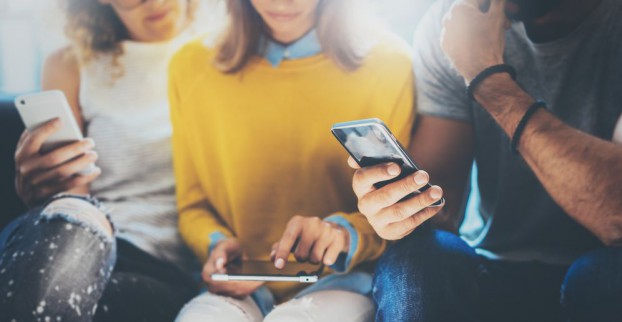 This is the third in a series of columns by Pollin8′s Lauren Richards on how media leaders are responding to the last year, how they're steering their businesses out of the crisis and the best practices they've discovered when it comes to leading with empathy. Catch up on the first and second columns of the series, informed by Media in Canada's Station of the Nation survey.
By Lauren Richards
Everything's changed and there's no going back to "normal."
"The customer journey has dramatically changed, it's completely different," Jacqueline Loch, EVP customer innovation at SJC Content recently told me. "There's a gap between what people are actually doing and what our old marketing brains think that people are doing and consuming. For a second, just think about all the different things you are doing and think about your consumer expectation. Because they are different."
They are different in the way they shop, where they shop, how they consume media, how they work, even their proclivity to support local. As a result, we can no longer look at the past to model future behaviour.
One external change: Media consumption (with a focus on local)
There's been a resurgence in Canadian content by consumers that has come at a time when Canadian media agencies are putting a much greater focus on supporting Canadian production, especially local multi-platform journalism. There is a major effort gaining traction by everyone I spoke to in supporting our Canadian identity and culture – to which I say, bravo.
Canadians have certainly shown greater interest in local news during the global pandemic. News audiences have soared, both on television (overall, there was a 30% increase in 2020 over 2019) and digital (specifically, Bell Media News sites are up 40% in traffic, with average total minutes up 124%). And CBC research shows that Canadians are turning to non-internet sources to stay informed during this time: this spring, 75% of online Canadians say they've watched a Canadian news channel, up from 53% pre-COVID.
Will this interest by Canadians in local journalism stick? La Presse, for one, is hoping to keep momentum strong by educating Canadians about the importance of quality journalism so that they keep coming back, even after the pandemic.
Because La Presse's model relies on reader donations and digital ads, the publication recently tried to make its "unskippable" video ad unit more platable with ads that played before content, stating: "By watching this video you are helping La Presse generate advertising revenue that allows it to support its mission of producing quality journalism."
Back in 2015, the publication converted its weekday paper to digital and went fully online in 2017. Admittedly, it struggled financially for the next couple of years, but this year it increased revenue by 10%, exceeding their expectations pre-COVID. Émilie Goudreau, director of sales for La Presse, told me readership almost doubled at the bringing of the pandemic and netted a 20% increase by year-end.
In addition to mobile, overall digital consumption (especially social and video streaming) of Canadian news stands out. The significant early overall TV increases have levelled off (+14% English and a whopping 28% French), but are still going strong.
One internal change: Proven ability to effectively work remotely
Beyond soaring media audiences, digital forward companies like Google and Facebook had a leg up when they pivoted to working from home. Even prior to COVID, they had established internal communication tools and and virtual working habits. So when internal and external meetings sky-rocketed right after the pandemic started, they continued to be a business practice. As Facebook's Rebecca Shropshire said, "Video killed the radio star. Once you get used to video, it's hard to go back." (Not that she would want to use it exclusively.)
Those same global tech companies made it a priority to inform their people about their expectations when it came to working from home indefinetly. Not only do these expectations help manage the stress of COVID, it helps manage the stress of work and goes a long way to enable people to make the best of a challenging situation.
Nancy McConnell, director, consumer marketing at Google told me that 'Googlers' are in work-from-home mode until at least September at this stage. "And there is discussion now about hybrid work, that there would be 'collaboration days' and some days there would be 'work-from-home days.' What I will say is that having collaboration time together is a really important part of our culture. I think it's one of the things that I miss the most, so much that my body aches for those spontaneous collaborations. We are all desperately craving that."
Media in Canada's "State of the Nation" survey reported 65% of people working in media are looking for a hybrid 2-3 days in the office model when we return (almost 80% are seeking a hybrid model overall), with 33% of them saying the biggest benefit of working from home has been the time saved from commuting, and almost a quarter of them having already relocated their home base.
Many of the company leaders I interviewed mentioned they have already given up leases or are in the midst of creating new office scenarios to best enable the new working model for a greater collaborative space, including Cossette Montreal, PHD Toronto, Broken Heart Love Affair, Epitaph, St Josephs, to name a few. Leaders should be sharing now what the new model may look like to help their employess best plan their lives, as Mike Rumble, founder of independent media agency Epitaph said on behalf of his team: "Don't make decisions about me, without me."