ICYMI: Ascential buys Perpetua
Plus, Annex Business Media buys a food industry magazine and Stingray invests further in podcast creation and distribution.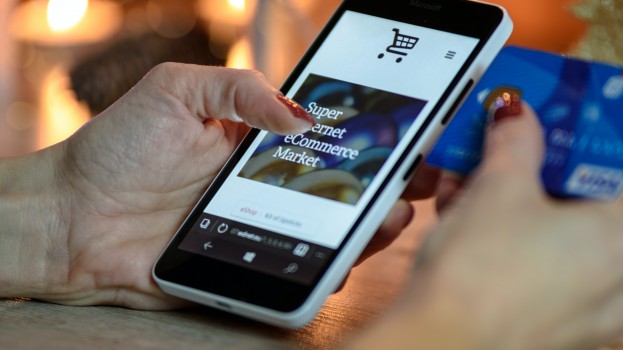 Ascential adds ecommerce platform Perpetua to its commerce business
Ascential, the owner of Cannes Lions, WGSN and WARC, now has its first batch of Canadian employees after acquiring ecommerce optimization platform Perpetua.
Perpetua was founded in San Fransisco in 2016 and opened its Toronto office the following year. Initially started as an AI platform to optimize ads for individual sellers and SMBs on Amazon, it has since grown to cover more online selling platforms and work with agencies on larger brands.
Perpetua will be part of Ascential's digital commerce segment, which also includes companies like Flywheel, Intellibrand and Edge. CEO Duncan Painter says Perpetua expertise with third party vendors and data-driven solutions give Ascential a foothold in a "large and fast-growing market segment," while Perpetua will get access to more global reach and bigger, first-party brands.
Annex Business Media acquires Food In Canada
B2B publisher Annex Business Media has added to its roster of media properties geared towards manufacturing, acquiring Food in Canada from Glacier FarmMedia.
Food in Canada targets the food processing sector across the country. Annex COO Scott Jamieson says that while the company's portfolio of 19 brands is diversified, Food in Canada will benefit from synergies with brands like Canadian Packaging and Bakers Journal.
Glacier FarmMedia still has a large roster of publications and events for the farming and agricultural industries, including The Western Producer, Canadian Cattlemen, Farmtario, AgDealer, MarketsFarm, Canada's Outdoor Farm Show, Ag in Motion and the Farm Forum Event.
Stingray signs on with Triton's podcasting platform
Audio media company Stingray has partnered with Triton Digital to provide more tools to create and distribute its podcast content.
Last year, Stingray gained a major foothold in podcasting with its acquisition of The Podcast Exchange. With this new partnership, Stingray will use Triton's Omny Studio platform, a full-service tool that allows for the creation, publication and promotion of podcast content. Steve Jones, SVP of brands and content at Stingray Radio, says working with the Omny Studio platform will improve its workflows and efficiency in podcast production, allowing it to ramp up the amount of content it creates and grow its audience. When it was acquired last year, The Podcast Exchange earned roughly 70 million impressions monthly.
Outside of podcasting, Stingray has also been working to further monetize and grow the audience for its music services over the last year, as it begins to fight its way back from ad declines brought on by the pandemic.