ICYMI: Corus adds to its podcast lineup
Plus, Spotify sells "Sustainable Sonics," offsets that will be used to neutralize the impact of an ad running on the platform.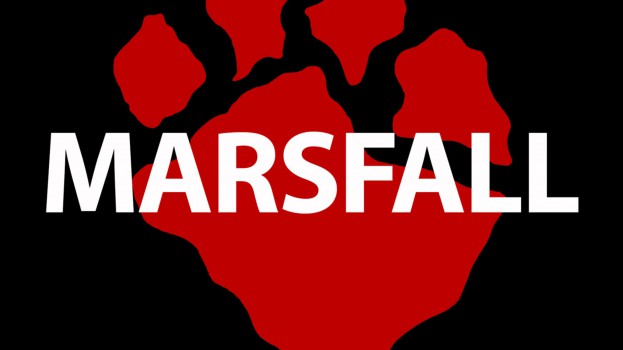 Corus launches two fictional, one factual podcasts
Curiouscast, the podcasting platform from Corus, has announced three debuts set for this spring.
Corus tells MiC that it is currently securing advertising and sponsorship for all three podcasts before their launches in May, with further opportunities still available.
A follow-up to Russia Rising, China Rising is produced with Global News and investigates modern China's efforts to infiltrate the power structures of western countries, including Canada. Hosted by Global correspondent Jeff Semple, the series debuts May 13.
Curiouscast's first original fiction podcast, Escaping Denver, follows two people attempting to escape from the horrifying labyrinth underneath the Denver International Airport, which has long been the stuff of legends. It debuts on June 7.
Corus has also brought sci-fi fiction podcast Marsfall to Curiouscast, with its third season – a fictional account of the first colonizers to settle on Mars – beginning May 21. The podcast has earned 30,000 downloads in the last month alone, with listeners skewing male and in the 28 to 44 age bracket.
Spotify offsets the emissions from its ads
Like anything digital, streaming has a carbon footprint, and with all the audio being played through Spotify every day, that adds up. But that doesn't just mean music and podcasts: playing ads use energy too, and with Spotify building up its ad offerings and building its own ad network to incentivize brands to advertise, it is inadvertently incentivizing them to add to their carbon footprint.
But for Earth Day, Spotify made a step towards a solution.
Available in Canada, the U.K. and U.S., brands that advertise on Spotify can now purchase "Sustainable Sonics," offsets Spotify will use to neutralize the impact of an ad. The first brand to partner is U.K. telco O2, on a campaign that will partner with NGO Forest Carbon to support reforestation projects in the U.K., Cumbria and Bolivia.
Stalls and revs in streamer news
Netflix published its Q1 2021 report yesterday, revealing that while subscriptions are up 14% year-over-year (with 208 million paid memberships worldwide, 74 million of which are in North America, approximately 440,000 more than the previous period), the online streamer is below its forecast.
The streamer attributed the slowdown to the pandemic and a lighter content slate in the first half of this year due to production delays. As COVID-19 continues to provide uncertainty, it remains to be seen how this will affect the outlook, but Netflix reports long-term confidence as the trend towards streaming supplanting linear TV continues.
And while Netflix's subscriptions were below expectations, yesterday Apple launched its own Apple Podcast Subscriptions to boost content revenue and compete with the likes of Spotify. Starting in May, listeners in more than 170 countries and regions can sign up for podcasts, additional content and early or exclusive access to new series.