The Junos secure record-setting sponsors
Six first-time sponsors join for the event's 50th anniversary.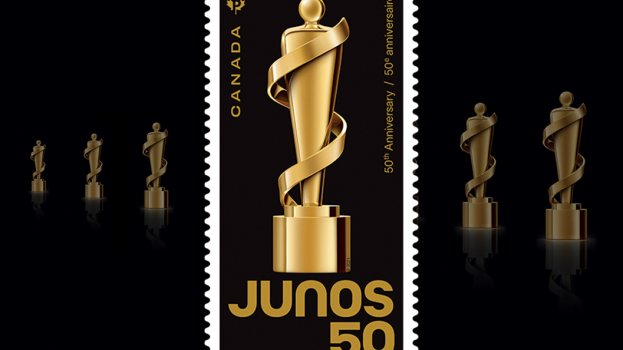 Next week's 50th annual Juno Awards feature an unprecedented six new sponsors joining broadcaster CBC and other returning partners.
Freedom Mobile, Ford of Canada, TikTok, Johnnie Walker/World Class Canada (Diageo), Sonos and Uno join the awards for Canadian music as first-timers, accompanying returning sponsors TD Bank, SiriusXM Canada and Chatters Hair Salon. The CBC reprises its role as broadcast partner for the fourth year in a row as part of the six-year deal, following a 16-year run on Bell Media/CTV, according to Andrés Mendoza, VP at The Canadian Academy of Recording Arts and Sciences.
The 2021 Opening Night Awards Presented by Music Canada will be live streamed on June 4 on CBCMusic's website, social channels and CBC Gem. The main awards ceremony on Sunday, June 6, will be broadcast on those channels, as well as TikTok and nationwide on CBC TV, CBC Radio One and CBC Listen.
As far as the popularity and anticipation around this year's event goes, Mendoza says the pandemic forced the Junos to reimagine what it does and transform into a digital, content and experience-driven team.
"We have created and amplified new short and long-form digital stories and live, fan-based experiences – all which engage brands in customized, innovative ways," he adds. "These initiatives generate millions of views and engagements across digital and social … versus the strictly linear broadcast numbers, which are declining across the board as content consumption habits continue to change."
CBC's digital series My Junos Moment has also been a hit. Mendoza likens it to Netflix's Michael Jordan documentary The Last Dance, but instead of looking back at the moments and players who impacted basketball, it features the likes of Alanis Morissette, Deborah Cox, K.D. Lang, Jully Black, Jeremy Dutcher and others looking back at their moments at the awards.
Ultimately, compared to other awards shows and events that have been forced to go virtual, Mendoza says that the Junos relevance "is not only based on a two-hour show but a year-round, evergreen, 50-year commitment to Canadian music and culture. We're grateful that this mission is also resonating with major brand partners."
The Junos has also partnered with IMI International to quantify the results in a post-Junos research program.
Freedom Mobile is the official mobile partner of this year's awards, and is the presenting sponsor – featuring its spokesperson, Canadian actor and producer Will Arnett – of the fan-voted Juno Fan Choice award. Freedom Mobile will also be supporting MusiCounts' Band-Aid program in the coming months.
TikTok is the official voting platform for the Fan Choice award, and Canadians are invited to vote for their favourite artist on TikTok through the Discover page or by visiting the award's website.
Ford of Canada is the Junos' official automotive partner, presenting the Electronic Album of the Year category. The partnership is centred around "Road Trip Home," a custom content piece and mini-doc featuring Juno-winning DJ/producer Felix Cartal and Ford's All-Electric Mustang Mach-E. The custom content piece will premiere during the awards broadcast and live stream, driving to the full mini-doc, also premiering the same night. Ford is also running a nationwide promotion to give music fans the chance to win a virtual meet-and-greet and at-home VIP viewing experience with Cartal.
Sonos is the official sound experience partner for the awards and, in honour of the 50th Anniversary, it created "All Our Sound Radio," an exclusive radio station celebrating the history of Canadian musical artists. The station was curated in part by Juno nominees, winners and Canadian Music Hall of Famers like Corey Hart, Savannah Ré, Rufus Wainwright, July Talk and others.
First-time partner Johnnie Walker is the official whisky of the awards. James Grant, the national winner of the World Class Canada bartending competition, created the "Junos Johnnie Walker Highball," a cocktail to honour the 50th year.
Uno, which is also celebrating its 50th anniversary this year, has signed on as the event's official toys and game partner. All Juno nominees receive an Uno 50th anniversary game in honour of the occasion, and a to-be-revealed, multiple Juno-winning artist will take over its Instagram page to host a round of music trivia.