Burning topic: ageism in the media industry
Age-related discrimination continues to be an issue that media vets Helen Galanis, Kevin Kivi and Alex Panousis say is putting agencies' work at risk.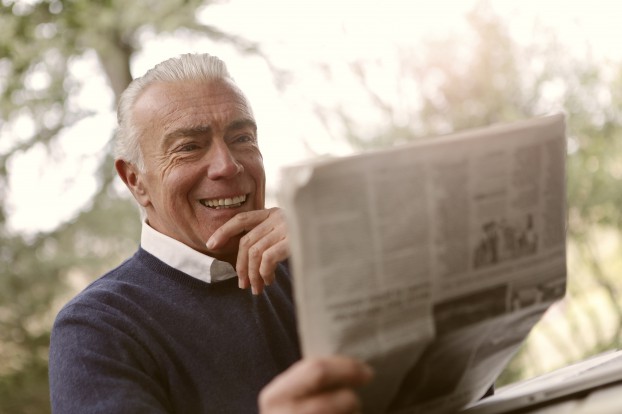 Agencies have spent a lot of time in recent months discussing diversity in the workplace and their plans to ensure representation and inclusion. And while some have publicly revealed their DEI goals, no agency has yet to mention fighting ageism as part of its diversity plans.
Last month The Globe and Mail ran a story about rampant ageism in Canadian workplaces. The article indicated a dichotomy in the country's labour market, which is currently experiencing a skills shortage, while "baby boomers, nudged prematurely out of the job market, want to work." It points to ageism as the reason employers won't hire them.
"It's my observation that we're fixated with youth in business, especially in media where we often conflate 'young' with higher levels of creativity, flexibility, and technological aptitude while 'older' equals technologically inept, out of touch, and intractable in one's way," Helen Galanis, CEO at Initiative Canada tells CARD. "These are powerful and dangerous stereotypes that often inform our concept of 'fit' when hiring. Like all stereotypes, we need to challenge our thinking and look at our biases."
She says that at Initiative, diversity continues to inform its hiring process, looking at not just gender and ethnic diversity but also diversity in background and experience. "We have reframed our idea of what it means to bring 20 or 30 years of experience to the table and have seen tremendous value bringing mature members to the team."
Kevin Kivi, EVP at Horizon Media, says the agency believes a successful organization is made up of workers from every generation and there is a deeper well to draw from because people of all ages bring different skills, wisdom, and life experiences to the table – and a much wider spectrum of media planning solutions for clients.
Alexandra Panousis, CEO and chair at Dentsu Media Canada, says that young or old, the industry needs leadership that understands how to take advantage of the changing dynamics – changes that come from technology, from culture, from new behaviour. Her view is that tenured leaders significantly add to this.
Panousis calls ageism in advertising a double-edged sword that offers both challenges and opportunities.
"Clearly there are opportunities in advertising to better utilize diversity. Full stop," she says. "As an industry, one big question is, can we afford tenured people? Procurement and business realities have put so much pressure on 'lean teams' and that translates to more junior versus more tenure resource allocation. Agency blended rates have never been lower. And yet, we ask how can we not afford to have mature people that understand how to steward a brand over time."
According to Panousis, some in the industry argue there are not enough sages and as a result it has lost the benefits of science in advertising to the so-called magic of immediacy – smart things versus shiny new things. "I love the idea of reverse mentoring with seasoned team members learning from the young, young learning from more experienced – and we all learn from each other to build more collaboration into business. Diverse voices help to elevate everything."