ICYMI: Hilite hires new VP to manage deal with Addope
Plus, OKD merges with Brandfire and the Competition Bureau seeks public comment on Rogers-Shaw deal.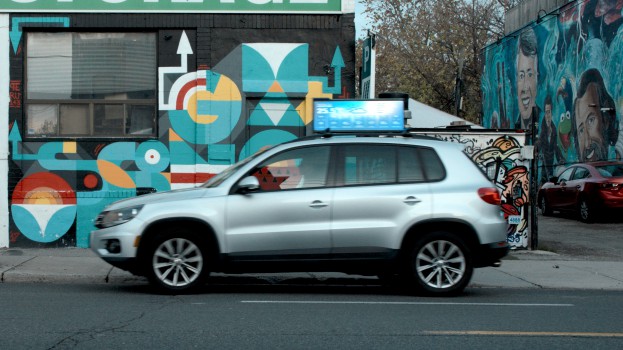 Hilite signs national rep deal with Addope
Two vehicle-top networks are joining forces as Hilite Outdoor has signed a national partnerships to represent all media sales for Addope.
Media buyers will be able to purchase ads on over 300 digital face atop taxis, rideshares and other commercial vehicles in Toronto and Montreal, available both directly and via programmatic platforms including Hivestack and Vistar.
Leading the partnership Ron Deschenes, Hilitie's newly hired VP of business development. Coming off three years as CEO at Media Movers, Deschenes has held senior roles as a founding member of UB Media and taxi advertising network Sharkfin.
Hilite was launched in Toronto last year.
OKD merges with Brandfire
Independent agency OKD has merged with Brandfire to create Evolve Agency Group.
OKD began business as a media agency, and while that still remains its expertise, its offering has evolved to be more full-service, including print and signage production. By combining with Brandfire, whose expertise is in shopper marketing and retail experience, the idea is that it will create a more well-rounded, end-to-end offering for clients.
Len Olynyk, president of OKD, and Brent Clifford, managing director of OKD, have both been named executive partners at Evolve, along with Brandfire's president Rob Levy.
Competition Bureau opens RFI in Rogers-Shaw acquisition
In a rare appeal for public feedback, the Competition Bureau has issued a request for information to further its investigation into the proposed acquisition of Shaw by Rogers.
The Bureau is seeking submissions from the Canadian public and market participants into their current experiences with wireless service, internet service for small businesses and fibre servcies. Submissions are open until Oct. 29.
First announced in March, the proposed acquisition was anticipated to draw intense regulatory scrutiny for how it may impact the Canadian wireless market, which is already seen by many Canadians as being too expensive and controlled by too few companies. Last month, the Bureau announced it had acquired court orders required to advance its investigation and could compel companies like Bell, Telus and Videotron to produce relevant records.
While much of the scrutiny is being placed on the wireless market, the Bureau's RFI also covers the broadcasting space, and is looking at the supply of programming to television providers and the provision of relay distribution services to BDUs.
Last week, Corus – which was spun off from Shaw in 1999 – said in a letter to the CRTC that if the merger were to go through, the $12 million Shaw has paid to fulfill its obligation to support Canadian content and news would go to Rogers' Citytv, instead of its own Global network. The company says that would threaten local news and be especially damaging in communities where Global is a primary outlet.
With files from Chris Lombardo.