House of Commons committee says Rogers and Shaw merger should not proceed
The recommendation came after Rogers faced questions about the impact of the deal on local news.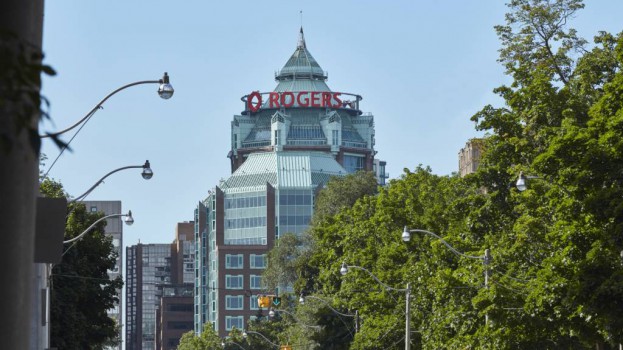 A report from the House of Commons Industry and Technology committee is not recommending the proposed $26 million merger between Rogers Communications and Shaw Communications be approved.
The report's recommendations are non-binding but contribute to growing political concern that the merger would create a monopoly in wireless providers in Ontario, Alberta and British Columbia.
Should the deal be allowed to proceed, however, the report says the government should place an emphasis on the importance of Freedom Mobile, Shaw's wireless carrier, as a fourth wireless provider that competes with Rogers, Bell and Telus. The report also says attaching enforceable conditions and the resources needed for enforcement must be required if the deal is approved.
On Thursday, federal Minister of Innovation, Science and Industry François-Philippe Champagne said the "wholesale transfer of Shaw's wireless licences to Rogers is fundamentally incompatible with our government's policies for spectrum and mobile service competition, and I will simply not permit it."
The merger is currently under review by the Competition Bureau, the Ministry of Innovation, Science and Economic Development, and the Canadian Radio-television and Telecommunications Commission. If the deal is approved, Rogers would acquire Shaw`s more than two million cable and satellite TV subscribers, 1.9 million internet customers and 1.3 million home phone customers.
Rogers and Shaw issued a joint statement on Thursday saying both companies are continuing to work with the government and regulators to close the merger.
"We share the government's view that affordable, high-quality services should be available to every Canadian and by coming together, Rogers and Shaw will make the generational investments in networks and technology that Canada needs to create new jobs, increase competition, and bridge connectivity gaps in rural and remote areas.."
Rogers and Shaw appeared in front of the CRTC in November, bookending a week's worth of hearings in which competitors including Bell and Telus claimed the merger would provide Rogers with too much market power. Rogers currently sells cable services in Ontario and the Atlantic Provinces, but does not directly compete with Shaw for TV customers where it operates in Manitoba, Saskatchewan, Alberta, and British Columbia.
During the House of Commons committee on Canadian heritage on Wednesday, Rogers addressed concerns regarding the merger's impact on local news saying the only effect would be that Corus' Global News TV network would no longer receive annual funding from Shaw.
"Shaw does not own any local television or radio stations, which means the transaction will not result in any further consolidation within Canada's television and radio industries, nor will it reduce competition," said Colette Watson, president of Rogers Sports and Media.
Rogers has said it expects the deal to close in the first half of 2022.