Articles Tagged 'Corby Wine and Spirits'
Spotted! Corby pops up to mix sustainable drinks
In partnership with anti-waste platform Trash Tiki, the liquor brand commits to better practices in an industry that generates the most rubbish.
Corby picks Havas
The wine and spirit manufacturer is focused on business transformation through the new partnership.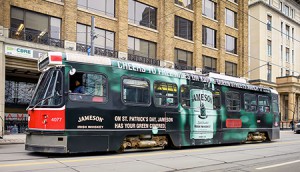 Corby expands on TTC relationship for St. Paddy's
Jameson will now partner with adjacent bars along the route to promote safe rides – and the spirit itself.