Articles Tagged 'Q2'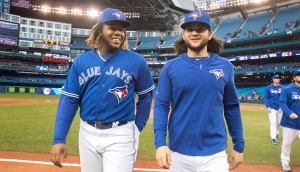 Blue Jays bolster Rogers' Q2
Sports programming and Blue Jays baseball attributed to an 84% increase in media revenue for the quarter.
IPG reports 19.8% organic growth in Q2
The holding company reported strong organic growth compared to both pre- and mid-pandemic quarters.
Advertising drops affect TC Media's Q2
The Quebec-based company is expected to see gains in the second half of the year as revenues from new business kicks in.