Upfronts 2018: The takeaways
From automation in TV buying to a slew of social series, here's what we took away from this year's Upfronts.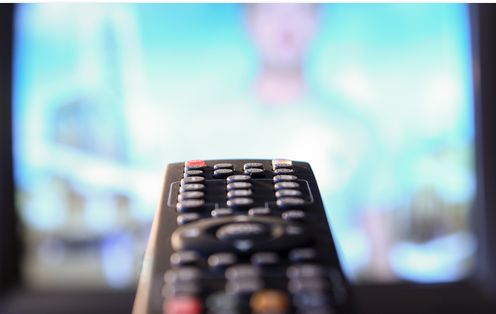 The stage lights have officially dimmed following another Upfronts season in Canada. All four of the country's major networks announced show pickups for conventional and specialty, arranging their schedules strategically and rolling out new digital products.
Although not all of the networks hosted traditional Upfronts (Corus held a private event, which it called the UsFronts, closed to media), all networks made a number of high-profile announcements from specialty rebrands to big acquisitions and plenty of updates on the back-end.
Here were the three most common themes observed by MiC during the week.
Data and automation are now a reality in TV buying
After years of testing new products and making small changes to their buying and selling processes, broadcasters unveiled a number of ways to add more data and automation to their ad experience.
Rogers Media used the Upfronts to announce the launch of its Rogers Enabled Data (RED) product, designed to help advertisers conduct buys based on narrowly defined audience segments. Alan Dark, SVP of media sales at Rogers Media, told MiC it's an opportunity to go beyond just age and gender targeting and more towards behaviour, location and first-party data.
Corus, which has been experimenting with audience segmentation and addressability since 2016, has also launched dynamic ad insertion for its VOD offerings, and is working with IBM's Watson, as well as Amazon and Google's AI platforms, to add more layers of data to its digital video products. The goal, said EVP and CRO Greg McLelland, is to "find the most relevant context and moments within our digital content, ensuring the most impactful alignment."
Corus and CBC have also added new software to their back-ends as part of an effort to create more efficiency when transacting ads.
TV goes social 
On top of digital originals and streaming services, some linear networks have introduced more original social content.
This year, Twitter Canada struck content deals with Corus Entertainment, Bell Media and Sportsnet, among others, bringing new online-exclusive series to its slate. The social media company will broadcast the iHeartRadio Much Music Video Awards for the first time, and will also be home to a new entertainment show featuring the stars of ET Canada and an interactive cooking show featuring Food Network Canada talent.
Scott Moore, president of Sportsnet, said its new Twitter series, Sportsnet Ice Surfing, will appeal to a "slightly broader, slightly younger audience" than its linear broadcasts.
At the heart of many of these social series is a sense of interaction and participation from the audience, incorporating a social media feedback loop. "We'll be able to interact a lot with the audience and give them what they want to see," said Moore.
Meanwhile, Corus has launched a new social content studio, So.da. On top of producing content like Corus' Twitter shows, So.da will help create social and digital content for brand partners.
All-in for episodic
Last year, Corus EVP Barb Williams declared that it was done trying to emulate specialty networks after witnessing the success of complex, serialized shows like Breaking Bad and Homeland. Instead, she said, Global would stick mostly to the mass-appeal, episodic comedies and dramas like NCIS and The Simpsons that have helped the network win audiences. Other networks followed suit, with the roll-out of episodic series like L.A. to Vegas, Young Sheldon and The Good Doctor.
After another season with episodic series dominating the Numeris charts, networks have all ordered a slate of mainly episodic series for conventional, saving more complex series for specialty. Global has ordered procedural drama FBI, which covers the inner workings of the U.S. intelligence service, along with lean-back comedies like The Neighborhood and Happy Together. City has also brought back old-school episodic series like Murphy Brown and The Twilight Zone, and added new comedy The Cool Kids, which is about a group of rowdy retirees. CTV also has a new procedural with The Rookie, and has picked up lighthearted comedies God Friended Me and The Alec Baldwin Show.
On CBC, even more serious shows like legal drama Diggstown and medical drama Coroner will have an episodic feel. Programming GM Sally Catto told MiC, "There's a very core audience that loves episodic series that you can drop in and out of."

With files from Catherine Phillips and Playback Daily