Guest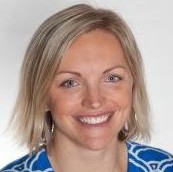 Why technology showcases like CES matter to marketers
Deborah Hall, CEO of Dive Networks on the key trends from this year's showcase, as well as why it has reached tipping-point status for the marketing community.
Show and tell: media measurement in flux
PHD's Rob Young charts out the changes taking place in the measurement space and how they allow us to measure consumer activity on media differently.
Reports of TV's death are greatly exaggerated
ACA's Judy Davey identifies the medium's strengths and calls for better use of technology to exploit its power.
Blog: A whale of a story one line at a time
As spring buying kicks into gear, PHD Canada's Rob Young breaks down Let's Talk TV into bite-sized pieces.