Articles Tagged 'Spotted'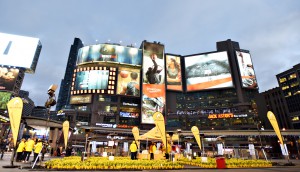 Spotted! Breakfast sandwiches amidst a field of gold
The Egg Farmers of Canada took over Yonge-Dundas Square to promote the importance of high-quality, local eggs to the Canadian morning meal.
Spotted! Campbell's soup-kitchen pop-up
Aiming to target a younger demo, the CPG brand has landed on Toronto's Queen St. W with a pop-up custom soup shop.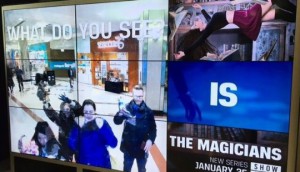 Spotted! Injecting magic into the morning commute
Shaw Media is promoting The Magicians with an interactive digital screen in Toronto's PATH that puts magic in the hands of passersby.
Happy Holidays from Media in Canada
We're taking a break for the holidays and will return to regular newsletter publishing on Jan. 4.
Spotted! Hallmark spreads the love
The company took to the streets of Toronto this weekend to get consumers up close and personal with its cards.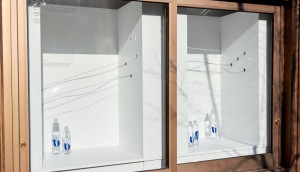 Spotted! An artistic look at Smartwater
The Coca-Cola brand used art installations to bring the design and movement of its water bottles to life.
Spotted! The force awakens in Toronto
Disney is adding to the excitement around the latest Star Wars film with a pop-up store in Toronto.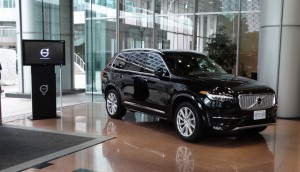 Spotted! Volvo goes 3D
The car company's tech-heavy new vehicle is brought to market with an experimental 3D activation on screens that doesn't require viewers to put on specs.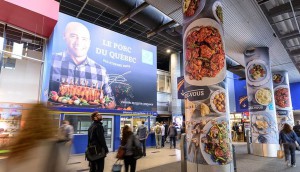 Spotted! Quebec Pork provides dinner inspiration
A transit campaign has new recipes going up in Montreal subway stations every week.