Articles Tagged 'Spotted'
Spotted! Bell courts basketball fans
In an effort to promote its FibeTV service as well as its Toronto Raptors sponsorship, Bell is bringing the court to the fans — and the fans to the court.
Spotted! USS's mobile music tour
In an effort to draw more social media buzz, the band played a mini-tour out the side of a van.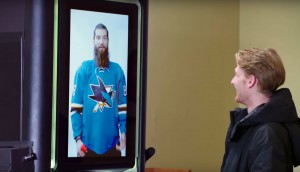 Spotted! Subway and Pepsico's hockey surprise
The soft drink chain's first major campaign for its new Pepsi Spire machines was timed with the World Juniors and Centennial Classic to capitalize on the country's hockey fever.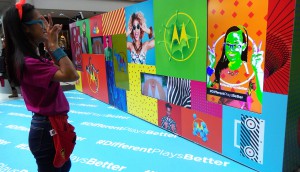 Spotted! Motorola's mall funhouse
To promote its new line of smartphones and products in a whimsical way, the mobile phone maker has created some magic mirrors in the Eaton Centre.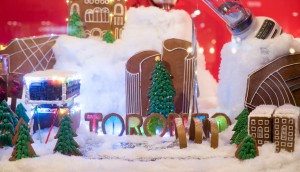 Spotted! KitchenAid unveils gingerbread city to drive holiday sales
The not-quite scale model of Toronto aims to pull more shoppers in to the small appliances aisle.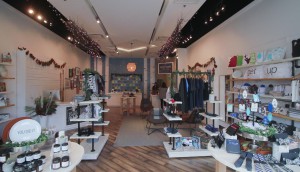 Spotted! Air Miles goes bricks and mortar
A pop-up shop at one of North York's high-end malls will engage customers in-person with the brand throughout the remainder of December.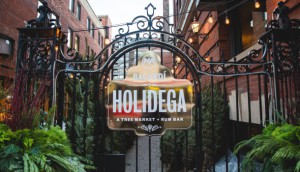 Spotted! Bacardi goes (ever)green
The rum company's Christmas tree market, targeted at professional millennials, is part of an effort to make the brand synonymous with the holiday season.
Spotted! Hendrick's Gin pipes up at the Eaton Centre
A pipe organ with cucumbers instead of keys may seem quirky, but senior brand manager Beth-Anne Perry says it's the most on-brand way to reach new audiences.
Spotted! Royal Roads University's new lending library
The university has abandoned print media and instead opted for experiential and digital for its latest recruitment campaign.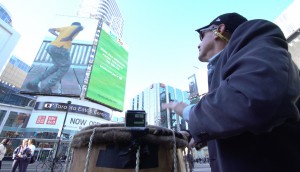 Spotted! Yonge-Dundas Square dances to the beat of a new drum
The Belize Tourism Board uses interactive dance and music to promote the country as a vacation destination for curious explorers.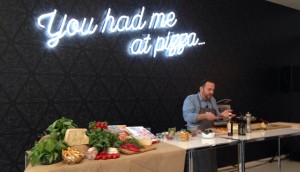 Spotted! Delissio's street-side pizza pop-up
The makeshift pizza parlour gave out more than 6,000 free pizzas to promote a more customized pizza experience.
Spotted! Fantastic Beasts found at Yonge-Dundas Square
Warner Bros. Pictures Canada is looking to draw on support from teens and adults alike with a whimsical – and star-studded – experience in the public square.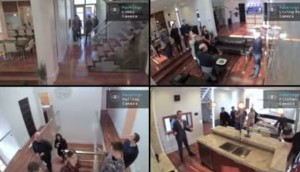 Spotted! Ubisoft hacks an interactive home
The game maker hosted fans at an interactive home tour, then invited online users to tamper with the results.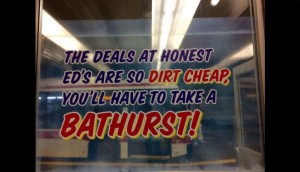 Spotted! TTC pays tribute to Honest Ed's
By adding some elements of the discount store to Bathurst Station, the TTC is not only promoting the store in its final months but aligning itself with an iconic Toronto brand.