Articles Tagged 'Spotted'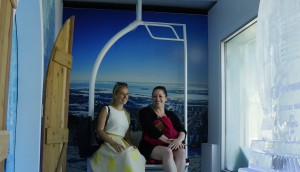 Spotted! Chill out in Quebec City
A converted shipping container gives summer visitors a taste of what winter is like in the capital.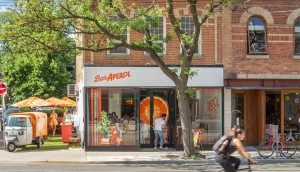 Spotted: Aperol pops up to spritz Queen West
The month-long pop-up bar brings a little Italian aperitivo culture to Toronto, following the increasing popularity of the Aperol Spritz.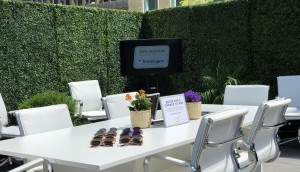 Spotted! An outdoor Transition between work and play
Office dwellers were invited to get outside in a bid try on eyewear that combats UV rays and eyestrain from blue light.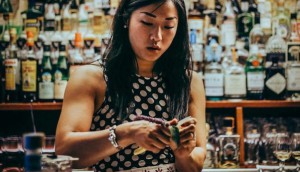 Spotted! Corby pops up to mix sustainable drinks
In partnership with anti-waste platform Trash Tiki, the liquor brand commits to better practices in an industry that generates the most rubbish.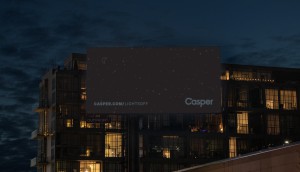 Spotted! Casper turns the lights down low
The sleep company is doing its best to tackle light pollution head-on with a creative new OOH campaign.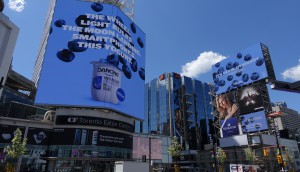 Spotted! Danone declares a revolution
Like the invention of the wheel or landing on the moon, Danone's new 100% natural yogurt is a game changer, bursting across Dundas Square.
Spotted! KitchenAid mixes and matches with the CN Tower
To highlight the many colours of the iconic mixer, a high-tech campaign used real-time camera technology to change colours along with the tower.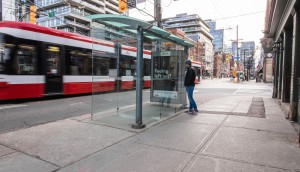 Spotted! An ad that puts you on the outside
The point of the ad is to not be able to interact with it at all.
Spotted! Fujifilm shows what a smartphone can't do
Even if you're not zooming down the Gardiner, something else is.
Spotted! Montreal showcases a different kind of car
This was no glamorous Auto Show.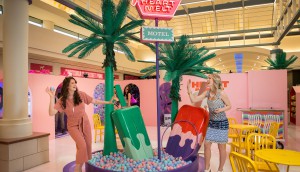 Spotted! Ivanhoe-Cambridge gets experiential
The mall company is adding a sense of whimsy to its properties to enhance the shopping experience and communicate its brand messaging.