Articles Tagged 'Spotted'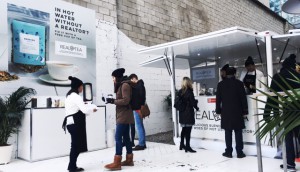 Spotted! CREA offers tea and sympathy
The experiential activation is part of a greater campaign by the association to emphasize stress relief in the home buying process.
Spotted! Intact breaks the ice
The insurance company has partnered with RDS on a ground-breaking OOH activation.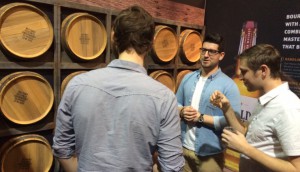 Spotted! Wild Turkey takes tasters behind the scenes
The American bourbon brand is embarking on its largest Canadian push to date, targeting suburban whiskey drinkers with a touring mini version of its distillery.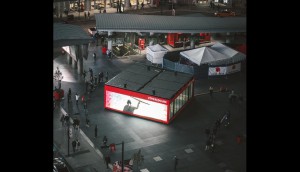 Spotted! Kia Canada aims to shift brand perception
The automaker's interactive OOH display at Yonge-Dundas is part of a strategy to make itself synonymous with quality, not just price.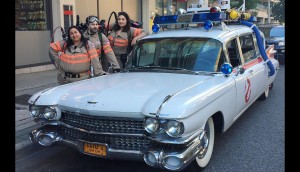 Spotted! The Ghostbusters have come to town
Hoping to replicate the buzz of its Breaking Bad RV campaign, Sony Pictures Home Entertainment Canada is touring Toronto in the Ecto-1.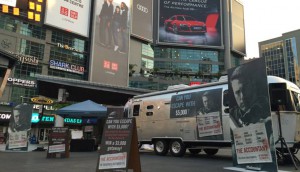 Spotted! Can you escape from Yonge-Dundas Square?
A room themed after Warner Bros' new thriller The Accountant is designed to intrigue audiences and get them using their puzzle-solving skills.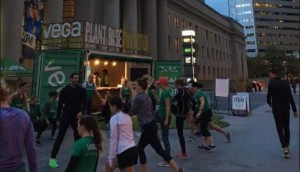 Spotted! Vega gets commuters moving
The nutrition company has launched its first integrated campaign, including group workouts at Toronto's Union Station in the mix.
Spotted! Manulife puts new campaign in the ring
The insurance provider took over Yonge-Dundas Square to promote its newest product, which rewards healthy living.
Spotted! Putting World Alzheimer's Day on the radar for millennials
Engaging younger Canadians is the goal of The Purple Elephant, which staged a Union Station activation last week to get people sharing memories.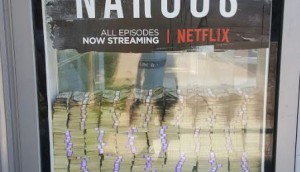 Spotted! Netflix flaunts Escobar's millions
The OOH campaign from IPG Mediabrands delivers a creative take on the notorious drug lord's exploits.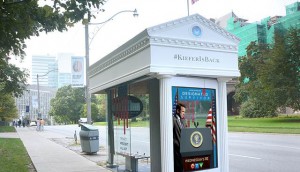 Spotted! The White House comes to Toronto (sort of)
CTV's Wednesday night drama is being promoted by bringing the U.S. landmark to downtown Toronto.
Spotted! Catelli's green giveaway
From fusilli tacos to macaroni-stuffed grilled cheese, the pasta brand is hitting the streets to deliver creative takes on dinner (and some free food).
Spotted! Snowden film campaign is watching you
An OOH Toronto push promoting the movie includes surveillance cameras broadcasting live footage of people passing through Yonge-Dundas Square.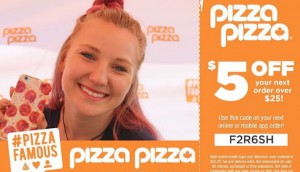 Spotted! Pizza Pizza goes to school
With its latest OOH campaign, the chain looks to capitalize on the big part that pizza plays in student culture.