Articles Tagged 'Spotted'
Spotted! Hendrick's Gin pipes up at the Eaton Centre
A pipe organ with cucumbers instead of keys may seem quirky, but senior brand manager Beth-Anne Perry says it's the most on-brand way to reach new audiences.
Spotted! Royal Roads University's new lending library
The university has abandoned print media and instead opted for experiential and digital for its latest recruitment campaign.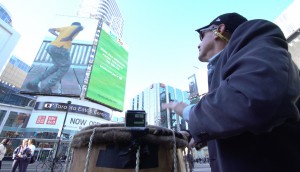 Spotted! Yonge-Dundas Square dances to the beat of a new drum
The Belize Tourism Board uses interactive dance and music to promote the country as a vacation destination for curious explorers.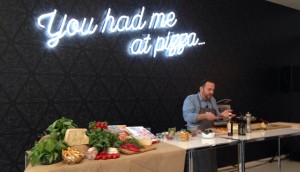 Spotted! Delissio's street-side pizza pop-up
The makeshift pizza parlour gave out more than 6,000 free pizzas to promote a more customized pizza experience.
Spotted! Fantastic Beasts found at Yonge-Dundas Square
Warner Bros. Pictures Canada is looking to draw on support from teens and adults alike with a whimsical – and star-studded – experience in the public square.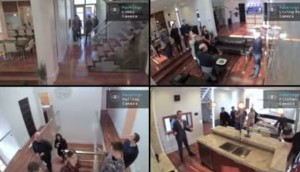 Spotted! Ubisoft hacks an interactive home
The game maker hosted fans at an interactive home tour, then invited online users to tamper with the results.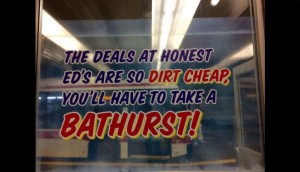 Spotted! TTC pays tribute to Honest Ed's
By adding some elements of the discount store to Bathurst Station, the TTC is not only promoting the store in its final months but aligning itself with an iconic Toronto brand.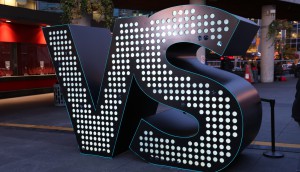 Spotted! Sick Kids lights up the night
The hospital's fundraising foundation was hoping to appeal to a broader demographic of donors through a new OOH activation in Toronto.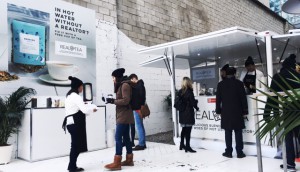 Spotted! CREA offers tea and sympathy
The experiential activation is part of a greater campaign by the association to emphasize stress relief in the home buying process.
Spotted! Intact breaks the ice
The insurance company has partnered with RDS on a ground-breaking OOH activation.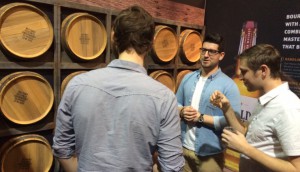 Spotted! Wild Turkey takes tasters behind the scenes
The American bourbon brand is embarking on its largest Canadian push to date, targeting suburban whiskey drinkers with a touring mini version of its distillery.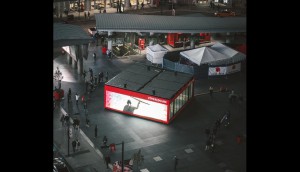 Spotted! Kia Canada aims to shift brand perception
The automaker's interactive OOH display at Yonge-Dundas is part of a strategy to make itself synonymous with quality, not just price.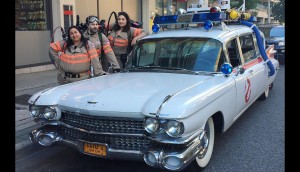 Spotted! The Ghostbusters have come to town
Hoping to replicate the buzz of its Breaking Bad RV campaign, Sony Pictures Home Entertainment Canada is touring Toronto in the Ecto-1.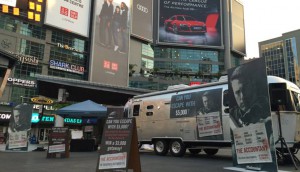 Spotted! Can you escape from Yonge-Dundas Square?
A room themed after Warner Bros' new thriller The Accountant is designed to intrigue audiences and get them using their puzzle-solving skills.