Articles Tagged 'Spotted'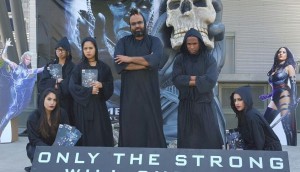 Spotted! An X-Men-worthy photo op
20th Century Fox is taking to the streets of the GTA to get the word out about X-Men: Apocalypse.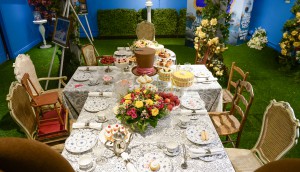 Spotted! Travel through the looking glass
We're all mad here as Disney teams up with a YouTuber and others to immerse users in Wonderland.
Spotted! Bell Fibe targets tummies
The telco has launched a direct mail (and pizza) campaign to entice residents in Bell Fibe-connected buildings.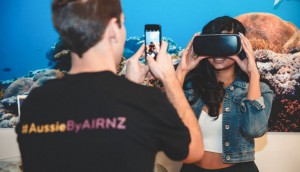 Spotted! Vancouverites take a virtual trip
Tourism Australia and Air New Zealand partnered to give would-be travellers a glimpse at the country using virtual reality.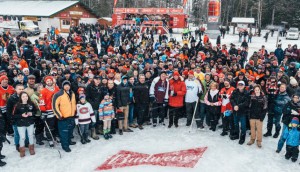 Spotted! Budweiser tours its giant Red Light
Canadians have the chance to add their names to the two-storey structure as it tours the country this spring.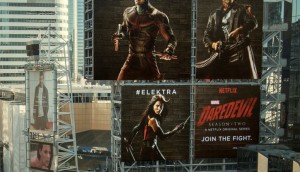 Spotted! Daredevil starts a fight
A billboard promoting the new season of the Netflix show will evolve as viewers talk about the characters on social media.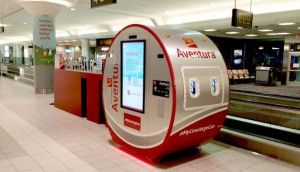 Spotted! CIBC's talking fuselage
Aiming to expand awareness of its travel-focused credit card, the bank launched an experimental activation at Pearson Airport this past weekend.
Spotted! McDonald's billboard Snow Report
The QSR is bringing attention to its hot beverages through a real-time snowfall data board on Highway 99, targeting skiers as they approach Whistler.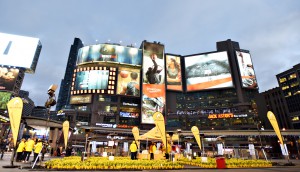 Spotted! Breakfast sandwiches amidst a field of gold
The Egg Farmers of Canada took over Yonge-Dundas Square to promote the importance of high-quality, local eggs to the Canadian morning meal.
Spotted! Campbell's soup-kitchen pop-up
Aiming to target a younger demo, the CPG brand has landed on Toronto's Queen St. W with a pop-up custom soup shop.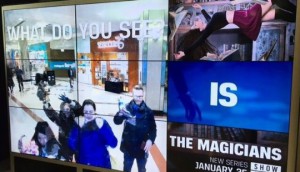 Spotted! Injecting magic into the morning commute
Shaw Media is promoting The Magicians with an interactive digital screen in Toronto's PATH that puts magic in the hands of passersby.
Happy Holidays from Media in Canada
We're taking a break for the holidays and will return to regular newsletter publishing on Jan. 4.