Articles Tagged 'Spotted'
Spotted! A&W says this is the last straw(s)
The QSR's remaining 140,000 straws were used to send a positive message.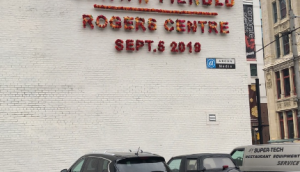 Spotted! A Shawn Mendes mural comes to life
The mural made of flowers was executed by Havas Media and Abcon Media to promote the Toronto-born artists' upcoming global tour.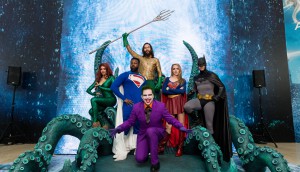 Spotted! Atlantis comes to Toronto
Aquaman made his Toronto debut while shoppers got to sit on the Throne of Atlantis.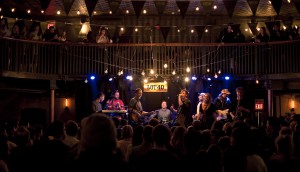 Spotted! Whisky gets the artistic treatment
Lot No. 4 put the spotlight on local artists and music to highlight its whisky.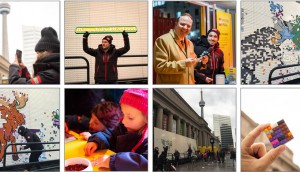 Spotted! A holiday mural goes up brick by brick
The activation aimed to reach Canadian's young and old who haven't grown up creating with Lego.
Spotted! Philips Hue finds a home at Toronto Eaton Centre pop-up
The smart home features the brand's connected lights and puts a spotlight on other Amazon-compatable devices.
Spotted! A transit ad that makes you feel trapped
A Vancouver-based activation put transit-goers in the shoes of a domestic violence victim.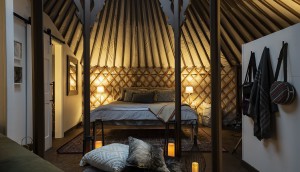 Spotted! Canada's first parka-insulated yurt
You can book Woods and SportChek's tent on Airbnb until the end of the year.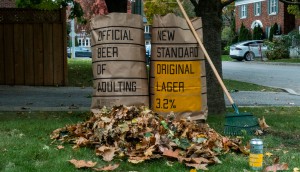 Spotted! A billboard that bags your leaves
Craft beer New Standard launched with a clever campaign targeting adults during the fall season.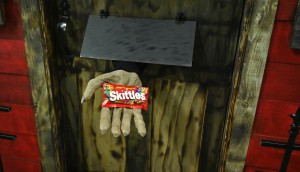 Spotted! Skittles goes trick-or-treating
There's a house running wild in Toronto this week – but it comes bearing gifts.
Spotted! Tangerine defies gravity at Yonge-Dundas
The bank has officially kicked off the media buy around its Toronto Raptors partnership.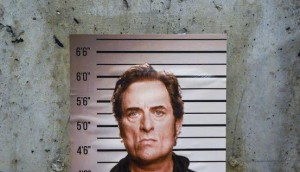 Spotted! Bad Blood's intense experiential play
The escape room aims to promote season two of the mafia-themed Citytv show.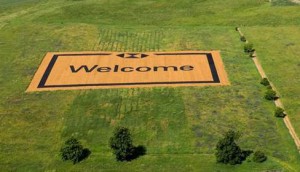 Spotted! HSBC Canada rolls out a giant welcome mat
The financial institute upped its airport branding strategy at Toronto by placing a welcome mat that can be seen from the air.
Spotted! Bubbly, beauty and brand activations at TIFF
Air France and L'Oreal Paris are bringing glamour to the red carpet, while Bell and No Frills are bringing fans closer to the films.