Sirius shows its face for music
The radio broadcaster launches a game-based campaign aimed at ramping up its social media presence.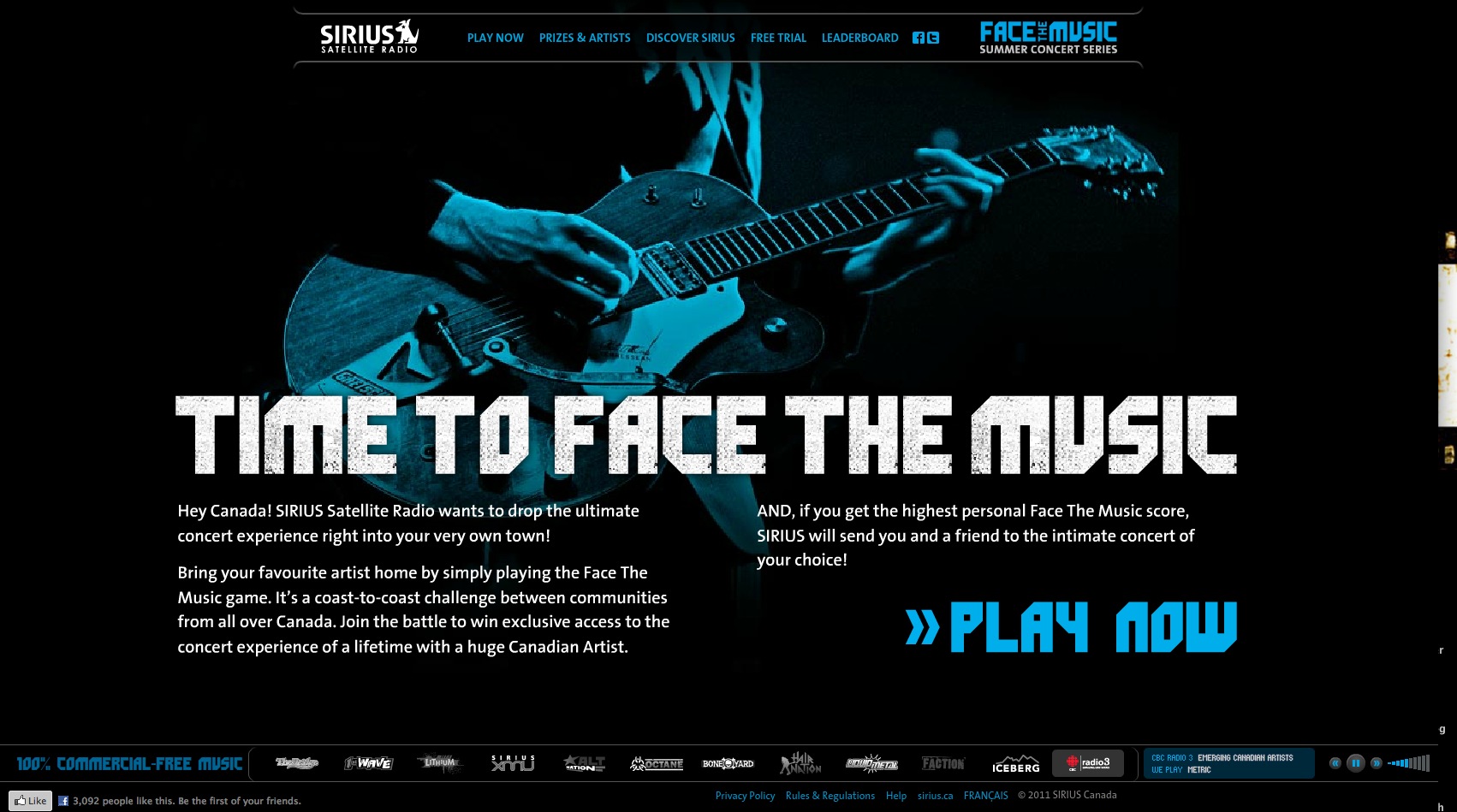 Sirius is keeping up appearances in a time that marketing manager Mike Calnek describes to MiC as being "dark in terms of mass media" for the radio broadcaster.
The satellite radio provider snagged a two-day broadcast partnership with the NXNE festival this weekend and has now launched a game-based campaign where consumers play for the chance to watch Canadian musicians live in their hometown.
A music trivia game, created by Toronto-based Mischief Media, is the driver for the Sirius "Face the Music" campaign and is accompanied by a scoreboard on its web page that tallies the number of points users have accumulated for their town. Communities race to win one of four concert experiences with artists including K-OS, Broken Social Scene and City & Colour.
With media handled by Toronto-based OMD and creative by the Toronto office of BBDO, the campaign launched the game with 15- and 30-second spots across the CTV and Astral television and radio networks, as well as online pre-roll units and homepage takeovers on CBC and Ticketmaster, says Calnek.
So far, Sirius has increased its Facebook following by 44% with 18,000 game plays since "Face the Music" launched last Thursday, he says.
"We integrated Facebook right into the game, where you can share your scores with friends and get people to play," adds Calnek. "The community aspect of the game – sharing and bringing the community together…naturally lends itself to Facebook and Twitter."
Users are given the chance to promote their community and the Face the Music game with a media kit that includes posters and logos supplied by Sirius on the campaign web page.