Fall TV: Daytime ratings
Industry members weigh in on daytime TV buys in the post-Oprah landscape.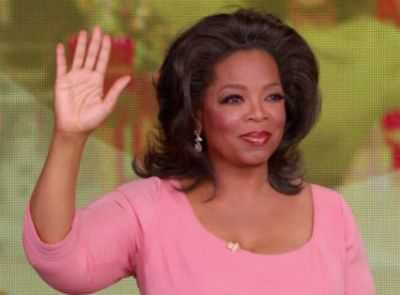 It's 4 p.m., do you know where your target audience is?
This fall that question became a little tougher to answer. Oprah brought in an average of 659,000 viewers in her 25th and final season last fall, according to BBM Canada, but with her megawatt star power no longer on the sked, how are the alternatives stacking up?
CTV's reformatted fall schedule starts with the addition of The Ellen Degeneres Show at 2 p.m., which brought in 357,000 average total viewers for the period between Sept. 19 and Nov. 11, 2011 according to BBM Canada. Dr. Phil at 3 p.m. is garnering 444,000 viewers, Dr. Oz brought in 343,000 viewers at 4 p.m. and the station's new talk show Anderson brought in 470,000 average total viewers for the first months of the new TV season, according to BBM Canada.
Afternoon programming on the CBC is shaking out like this: Steven & Chris is up 8% over the same period last year, with 126,000 average viewers at 2 p.m. The second season of Best Recipes Ever had 125,000 viewers at 3 p.m. and the station's new kitchen show, In the Kitchen with Stefano Faita brought in an average of 108,000 viewers, according to BBM Canada, for the period between Sept. 19 and Oct. 30.
A spokesperson for Global Television says new talk show, The Talk at 2 p.m. has generated 18% more viewers than The Doctors did in the same time spot last fall. Audiences for The Talk are also up 11% since the week of Sept. 12, the first week of Global Television's fall season.
Perhaps because of the dwindling supply, soaps on Global have also seen a boost this fall, with The Young and the Restless up 19% ahead of last fall and Days of Our Lives up 113% over last year, according to BBM Canada and PPM data.
MiC asked Carol Cummings, director of TV services at Media Experts, Mary Lampasona, director of broadcast at Cossette Media and Florence Ng, president of video investments at ZenithOptimedia for their take on the post-Oprah daytime TV landscape.
Carol Cummings: Daytime TV on conventional stations is sorely lacking in ratings. With a female target we can fulfil our objectives much more efficiently with specialty TV, like on The W Network, or The Food Network.
For a market-specific strategy, women are more effectively reached in primetime, often at a lower CPP than you end up paying for daytime that doesn't deliver.
Mary Lampasona: Audiences for daytime TV are down 2-5% compared to last fall.  Is Oprah to blame?  Perhaps partially but certainly not entirely. Anderson, the highly touted big new fall release slated to inherit Oprah's lost viewership, had not made the grade. Audiences to Anderson are 30% (A2+) lower than Oprah.
Other factors contributing to the downward trend of daytime TV are the disappearance of soaps, the emergence of reality/talk show copycats for example, The Talk that closely resemble The View, and changing media consumption habits.
The decline in daytime audiences has yet to affect any of our media plans, as a 2-5% drop is not significant enough.
However, it is important for Canadian broadcasters to continue turning out successful Canadian daytime programs, i.e. Breakfast Television or The Marilyn Denis Show, allowing advertisers to integrate within content and create impact outside of commercial time.
Florence Ng: Based on season-to-date Toronto rating delivery against women 25-to-54, Anderson has been delivering comparable rating as Oprah during same period in 2010. In fact Anderson outperformed both Dr. Phil and Dr. Oz which also air on CTV in the afternoon.
With the absence of Oprah and the cancellation of daytime soaps such as All My Children and One Life To Live, we are seeing an influx of talk shows filling in the various time slots, i.e. Anderson on CTV and CTV Two and The Talk on Global. It is also anticipated that Katie Couric will throw her hat in the ring with a new talk show coming next fall.
Soap opera fans have been left with limited options. Based on preliminary fall data, both Days of Our Lives and The Young and the Restless have improved their rating delivery vs. same period last year.
Daytime schedules have undergone changes. As a buyer, there are still lots of options out there despite the few program cancellations.