Sportsnet continues growth
Scott Moore tells MiC why the brand purchased the Grand Slam of Curling, and what's next for its new events division.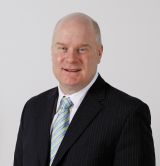 Sportsnet has had a bullish seven days as it continues to pursue the number one spot in the Canadian sports broadcasting landscape. Late last week its parent company Rogers Communications finalized purchasing a stake in Maple Leaf Sports and Entertainment, and the brand also bought independent Canadian sports broadcaster The Score.
Yesterday the Rogers Media brand made another move, buying the Grand Slam of Curling and establishing a new events division to run the tournament, Scott Moore, president of broadcasting, Rogers Media, tells MiC.
"Curling has a built-in passionate fan base," he says. "We wanted to diversify our portfolio and curling has been a bit of a hole for us for a number of years. The opportunity to own the property from stem to stern is appealing to us. We want to get into the events and sponsorships business and this gives us a good beachhead for that."
Moore says the events will be broadcast on Sportsnet and also the CBC, as part of a sub-licensing deal. The 2012-2013 tour kicks off with The Masters in Brantford, ON. from Nov. 14 to 18. There are currently two other planned events in the season, but Moore says Rogers intends on growing both the number of dates as well as the places they will be broadcast.
Getting into events gives Sportsnet access to larger corporations who are interested in being associated with sporting events on a larger scale, says Moore. He adds that the brand has already been in touch with existing sponsors of the Grand Slam of Curling, like Capital One and Sun Life.
As for the future of Sportsnet's newly hatched events division, Moore says the brand is looking into acquiring events in a few sports that are still in the growth stage in Canada.
"We are looking into a few sports that are on the cusp of becoming quite popular, things we can invest in before they become incredibly huge," he says. "With the differing demographic makeup of Canada I think there will be new growth sports, like soccer, that will grow over the next few years to attract new audiences in Canada."