Media reaction to CRTC's decision on BCE/Astral
Executives from across the Canadian media agency landscape weigh in on yesterday's surprise decision.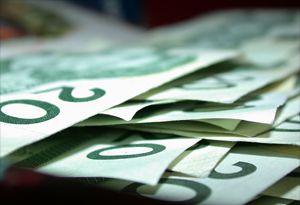 Yesterday's CRTC decision to deny a bid from BCE to acquire Astral Media was met by surprise across the board (including from BCE itself), with the media executives MiC spoke with expecting the regulator to allow the consolidation between Canadian media companies to continue.
Here's what a few industry heavyweights had to say:
Sunni Boot, CEO, ZenithOptimedia Canada: "This is an astonishing decision, which will likely affect investment in the Canadian media industry. The Bell/Astral deal would not have changed the landscape, just strengthened the owner thus better equipping them to compete against global behemoths." 
Fred Forster, CEO, PHD Canada: "The way we look at it is, we have had this inexorable march to consolidation over the last decade and it had to end somewhere. Where does the commission draw the line? Now we know. It was a bit of a surprise to everyone because the commission doesn't have a history of blocking these sorts of things but this one was too big. What the judgement seems to be saying is that BCE would simply have too great share across different markets and media, but the reality is the commission looked at it and said they would be too big to regulate.
What you would like to think is that this will mean a more competitive marketplace in Canada, that it will signal that start-ups and new entrants to the market will have equal opportunity, but if you look at how the market is currently divided up amongst a few players I don't see this helping anytime soon, unless the CRTC continues on this path to create those types of opportunities and limit the amount of control that the big players have."
Inese Korbs, SVP investments, Mediabrands: "It is hard to believe the CRTC has made such a strong, finite decision. Outsiders had speculated that the CRTC would have made a more open-ended decision, perhaps allowing the sale/purchase, in conjunction with a list of multiple station divestment requirements.
As for how this will affect the Canadian media landscape, all will not necessarily be the same. The relationships between Astral/Bell and the media/communications firms that banded against the purchase of Astral (e.g. Rogers, Quebecor, Shaw) will likely have a more strained relationship than in the past. This could affect the shared properties that they must jointly manage as well as future program distribution, particularly the placement of newly licensed digital stations on the Bell service."
Bruce Neve, CEO, Starcom MediaVest Group: "I am shocked. I was expecting an approval with a lengthy list of exclusions, actions and conditions. Is there another buyer for the whole of Astral with deep enough pockets and a clearer path to CRTC and Competition Bureau approval? Will Astral be sold in parts? Could the ever-rumored Shaw-Corus union be in jeopardy?"
"After the players get over their absolutely gob-smacked shock, the decision will have interesting ramifications. Much will depend, of course, on if Bell has any success on their appeal launched to cabinet last night.
Lauren Richards, communications consultant: "The decision is being heralded as one for consumers. I haven't read anything about the advertising community, potential advantages or disadvantages for marketers and the agencies that broker their deals. What most people do agree on is that a healthy, multi-player media landscape provides consumer and business competition. And competition is healthy for the advancement of new technology and ideas, quality of content, quality of talent within these organizations and inevitably fuelling a vibrant industry. Was this deal a tipping point? To the CRTC it obviously was."