TSN to air 150 NHL games during 2013-14 season
Rival Sportsnet, which will unveil its complete upcoming NHL season schedule today, plans to air around 250 live games.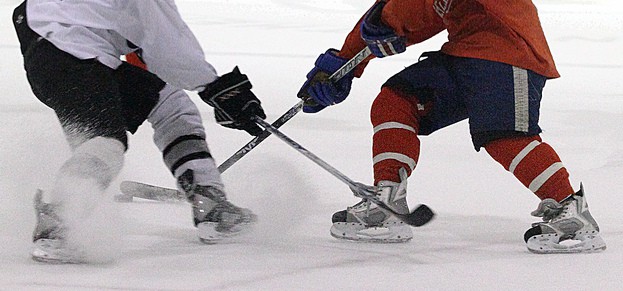 TSN-branded channels will air 150 national regular season NHL games during the upcoming 2013-14 season, the sports channel announced Wednesday.
In all, 81 games will air on the main TSN channel and 69 games will be broadcast on TSN2.
Parent Bell Media will also offer blanket coverage of NHL play and scores on its TSN Digital, TSN Radio, and TEAM Radio platforms.
Rival Sportsnet, which is part of Rogers Media, will unveil its country-wide NHL lineup Thursday, and is expected to air around 250 games between its regional partners.
That has Sportsnet insisting it will have more NHL coverage featuring Canadian NHL teams than any other domestic broadcaster.
CBC's Hockey Night in Canada earlier announced that it plans to broadcast 94 games on its schedule for the 2013-14 NHL regular season.
Sportsnet on Wednesday said it will air 23 regional Toronto Maple Leaf games this coming season. The sports channel still has to unveil its schedule for regional Edmonton, Vancouver, Calgary and Ottawa NHL games.
Regionally, TSN will air 63 Winnipeg Jets games on TSN Jets and 30 regional Montreal Canadiens games on TSN Canadiens.
And RDS' French-language coverage includes all Montreal Canadiens games, with RDS and RDS2 confirming its Canadiens schedule later this week.
From Playback Daily