The Amazing Race Canada adds Petro-Canada, Scotiabank
Chevrolet, Air Canada and Petro-Canada have come together for grand prize worth half a million dollars, with Scotiabank on board as well.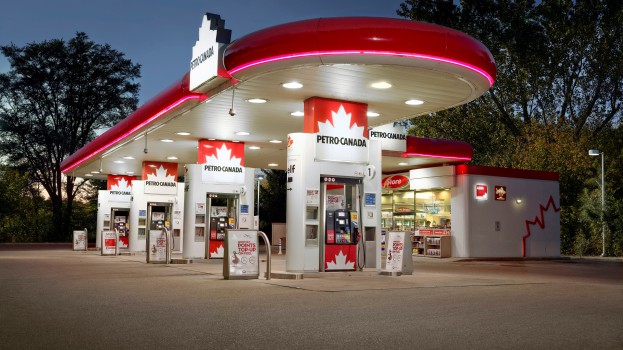 The Amazing Race Canada will be giving a pair of competitors a colossal prize sponsored by brands eager to reach Canadians on a massive scale.
This season's grand prize once again includes free airfare for a year from Air Canada, a $250,000 cash prize and a pair of vehicles – two 2014 Chevrolet Silverado pickup trucks this time around. What's new is the addition of free gas for life from Petro-Canada, bringing the total value of prizes to half of a million dollars.
"It really makes sense for the essence of the show," Laird White, director of brand partnerships for CTV, tells MiC about the travel-and-adventure aspect of the grand prize sponsors.
"We think there's a great fit with the Petro-Canada brand and the Race," says Carol Reader, director of brand and communications at Suncor Energy. "As Canada's gas station, we know about keeping Canadians moving across our great country."
The companies also had opportunities to integrate their brands and products into the competition. Opportunities for more sponsors to get involved wrapped up with production, although White said there is still advertising inventory available for this season.
Scotiabank is also on board, co-sponsoring the program's "pit stop" prizes. Their Gold American Express travel rewards credit card will also be integrated into the show as competitors use it to purchase plane tickets and other things they need to complete their tasks.
Scotiabank may not be as obvious a travel brand as those involved in the grand prize, but Jeff Marshall, vice president of marketing for Scotiabank, tells MiC that is an aspect of the bank's services that he hopes the program will enforce.
"Travel is a key pillar of Scotiabank's sponsor strategy," he says. "Being featured through some of the vignettes and challenges across the show give us a platform to intertwine ourselves with that part of Canada in viewers' minds."
According to both Marshall and Reader, what The Amazing Race Canada offers most is massive reach. The show was the most-watched program in Canada last summer and second most-watched series of all 2013, averaging 3.3 million viewers per episode. The show typically does the best in adults 25 to 54, but CTV has always seen The Amazing Race Canada as a show perfect for the entire family.
"The show really resonates with families and average Canadians," White says. "They are watching this love letter to Canada, and then they say, 'geez, wouldn't we all want a pair of plane tickets around the world for a year, or free gas and trucks to go across this great country.'"
The show's audience numbers are not the only thing that has tied the show into Canada's identity. Unlike its American predecessor, the first season of The Amazing Race Canada kept its competitors within the country's borders. Even though there are an abundance of online rumors about whether or not that will be the case in the second season, the show is still very much retains that "love letter" feeling, something that's very attractive to national brands.
"I love that language, the love letter to Canada," Marshall says. "The essence of that is going to remain a thing we love about the show."
Marshall added that the show is one more way Scotiabank is establishing itself as an iconic Canadian brand, pointing to the bank's hockey sponsorships and their presence in Canada's movie theatres.
White says that even though the prizes are for the show's competitors, many of the show's sponsors are leverage their involvement with the show for activations.
"You'll see brands taking elements of the programs, branded content and other contests," he says. "They're leveraging their own assets to showcase their involvement."
Reader says that Petro-Canada will be doing activations at gas stations during the show's broadcast, giving Petro-Points loyalty card users a chance to enter to win the same gas-for-life prize the show's contestants will be competing for. Marshall says some of Scotiabank's high-traffic branches will be adorned with Amazing Race imagery and the bank will be running a TV spot during the broadcasts that he describes as "nothing short of epic."
The second season of The Amazing Race Canada begins airing on Tuesday, July 8 on CTV and CTV GO.